"The COVID-19 pandemic and other world events have shown us the true value of the rule of law," says Nicola Tiffen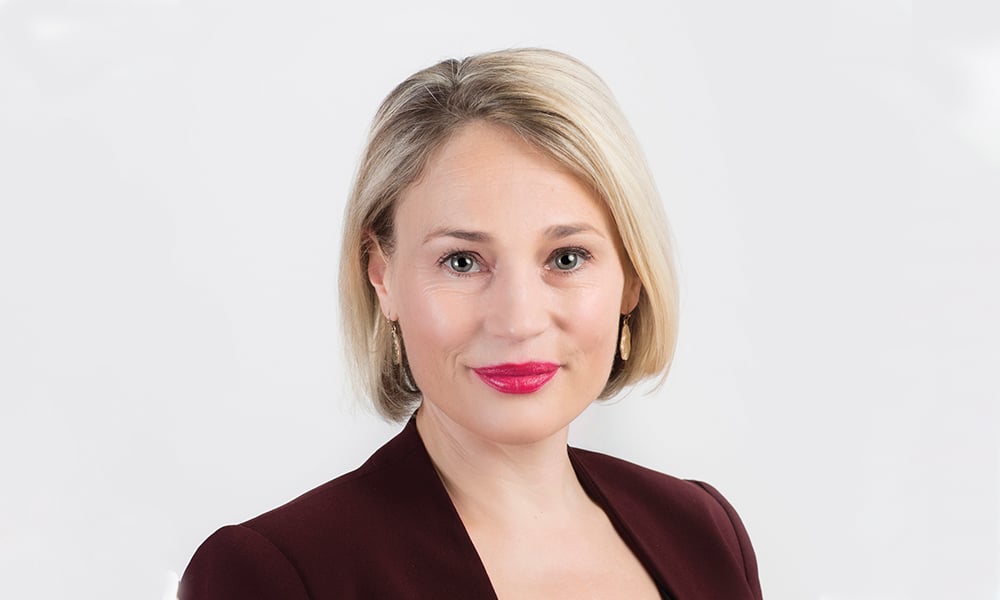 A desire to help others was the main reason Nicola Tiffen decided she wanted to be a lawyer, and she has been able to do just that as a partner on Anthony Harper's immigration team.
Tiffen's accomplishments include being able to help families affected by the mosque shootings in Christchurch. This year, she continues to press forward to assist businesses and employees that have been hit by the COVID-19 pandemic.
In this interview, Tiffen talks about how the legal industry needs to focus on aiding others through the current world events, which she said reveal "the true value of the rule of law." She also discusses how the practice of law is on the cusp of change, how she stays engaged with colleagues and clients, as well as how she enjoys working with people from different backgrounds.
What made you choose a career in law?
It may sound a little naïve, but my decision to be a lawyer was because I wanted to help people. As an immigration lawyer, I am very fortunate to be able to assist people every day—people starting out on a new adventure or helping people stay together. It is very rewarding. Also, of course, I was at law school during the era of Ally McBeal, which made it all look very glamorous!
What do you love most about your job?
I really enjoy meeting people from different backgrounds, and also getting to understand some proper detail about the day-to-day workings of my clients' businesses. When I assist with a work visa or residence for an employee, I really get to see the inner workings of a business, which is great!
What is going on at the firm? Are there any new programs and initiatives that you're particularly interested in?
We're very focused on providing practical support to our clients and their employees right now. The COVID-19 pandemic situation has significantly changed how both we and our clients work and interact, and the laws are also changing very rapidly.
One aspect of how I practice law has changed—in the past few weeks I have participated in a number of national and international Zoom webinars. The demands to keep clients informed and up-to-date has also increased dramatically and the team and I have responded by writing articles and being active on social media. A team approach is what we do best, and I am pleased that we have been able to ensure our clients' businesses and their employees are continuing to work and work well.
What has been your proudest accomplishment in the last year or so?
My proudest accomplishment in the last year has been the assistance I provided to three families who were affected by the mosque attacks in Christchurch. It was a privilege to meet and work with those families—I think as a community we all wanted to reach out and do something to help the victims of the attack, and to be able to do something constructive was rewarding.
What should the profession and law firms focus more on?
It seems to me that the COVID-19 pandemic and other world events (including the mosque shootings) have shown us what is really important and also the true value of the rule of law. I hope that lawyers and law firms continue to focus on assisting as many people as they can, regardless of their social or economic background, as we are all really part of the same community. There has been much talk of kindness and community, and I do not think the law sits outside of that ethos. How we show kindness might define us in the years to come.
What has been the biggest challenge you and your practice has faced amid the pandemic?
The biggest challenge has been ensuring that clients and employees, including our employees, feel that they have some control and can make informed and sensible decisions. This means we need to keep engaged and in communication with each other, and take the time to listen and act on what is of concern. The practice of law has essentially not changed, but change is definitely on the way; this will be from technology, new practice areas, more women in the law, new ways to do business—all of which I think are exciting changes.
What are you looking forward to the most in the coming year?
I am looking forward to New Zealand once again being able to welcome visitors and also for New Zealanders to once again be able to travel and widen their knowledge and appreciation of other ways of life.