Joanna Trezise spent years in the arts and only began thinking about becoming a lawyer in her late 20s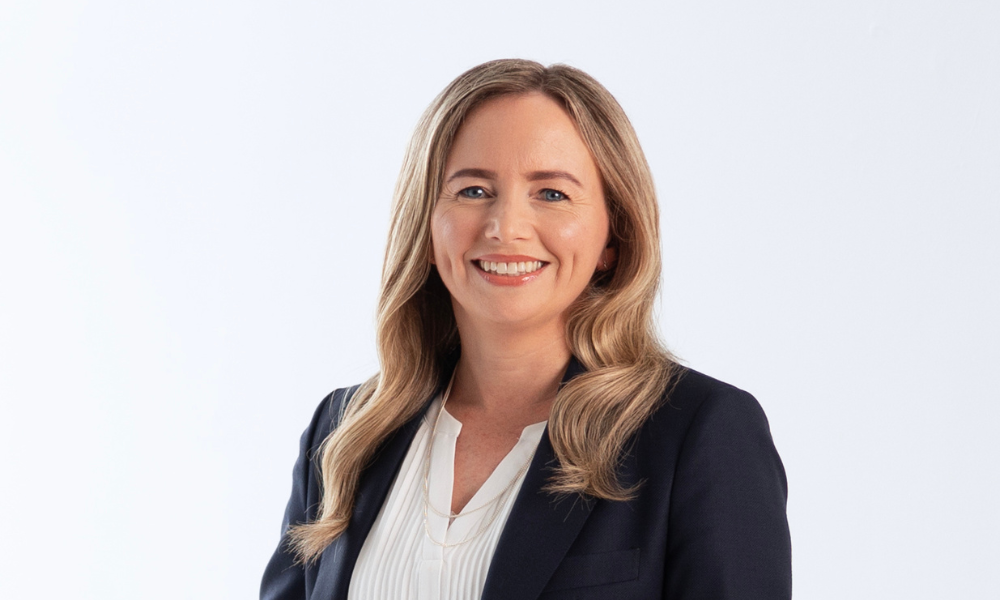 Joanna Trezise had strong writing and analysis skills, but limited exposure to the legal profession meant that she didn't consider the law as a career until she was already in her late twenties.
Nonetheless, the delayed start hasn't hampered Trezise's momentum too badly as in January, the litigation practitioner was elevated to senior associate at Russell McVeagh. However, it hasn't kept her from experiencing the notorious "imposter syndrome" that many in the profession go through.
In this interview, Trezise talks her thoughts on women needing to work on their self-confidence, Russell McVeagh being part of Mind the Gap, what's on the horizon in litigation.
What made you choose a career in law?
I chose law as my career a little later than the usual. I didn't know any lawyers when I was growing up and my high school wasn't one to promote law as a possibility at the time. So I was in my late twenties before it occurred to me that becoming a lawyer might be an option, and might actually suit my strengths and interests very well.
I was looking for something that would be challenging, where I could put my writing and analytical skills to use, and which I could build into a long-term career rather than just working day to day. At that point I had been working in the arts for a number of years and had a young son at home, so the idea of being in an industry that would be a bit more stable (and better paid!) was definitely a big drawcard too.
What do you love most about your job?
The work is interesting and challenging, and I am constantly building new skills and learning new things. I enjoy being able to be of practical use to clients, particularly when they are navigating their way through disputes that are stressful or complex. I enjoy being able to work every day with people I respect and admire, and writing things that people actually read!
It is also great being able to easily move between working from the office and working from home, depending on the needs of the day. Many jobs don't have this luxury and it makes a huge difference, particularly as a working parent.
What is going on at the firm? Are there any new programs and initiatives that you're particularly interested in?
Last year, Russell McVeagh chose to share its gender and ethnic pay gaps via the Mind the Gap website. The website provides a public pay gap registry and is open to participation from all New Zealand businesses. I believe that Russell McVeagh and MinterEllisonRuddWatts are the first law firms in New Zealand to publicly report on this, and it would be great to see some more firms also participate.
What's the biggest lesson you learned in the past couple of years and what advice can you give fellow lawyers about it?
In recent years, the legal profession has been talking more about "imposter syndrome"; those nagging thoughts that you aren't good enough, or that you haven't truly earned your successes. When I first read about this during my earlier years of practice, I found it really reassuring – the fact that it was so common, and that many very successful people had experienced similar feelings at some stage. But over the past few years I have started to wonder whether conceptualising those types of feelings and thoughts in that way isn't just another version of telling yourself there is something wrong with you. I feel similarly about this idea that women in particular need to work on improving their self-confidence.
To me, if you have a group of people lacking in confidence or feeling as though they don't belong, it's an indication that something about the environment they are in is causing them to feel that way. But instead, there is often this jump to assuming it is the people themselves who need to be "fixed" somehow. I think people should trust their gut. If you are experiencing these feelings, there is more than likely a good reason for it – and the reason needn't be "there's something wrong with me".
What are the challenges you expect in your practice, and in the business of law, going forward? What challenges are particularly pressing in the country's legal industry?
There is a lot on the horizon in litigation. As many others have already commented, climate change litigation is likely to only increase from here, along with class actions. We have also recently had some court decisions recognising the relevance of tikanga to the common law of New Zealand, and recognising that other considerations may come into play where parties have different cultural backgrounds. So, a number of really interesting developments that I think lawyers in many practice areas will need to keep on top of.
If you were given an opportunity to spend a day with anyone (living or dead), who would it be and why?
My mum, Gleewyn Trezise. Mum died of breast cancer when I was part way through my law degree. She was always my biggest champion, and was incredibly proud that I was going to become a lawyer. I would love to be able to let her know it really did happen, along with introducing her to the granddaughter she didn't get the chance to meet.