The campaign gives vaccinated individuals chances to win prizes and contribute to donation drives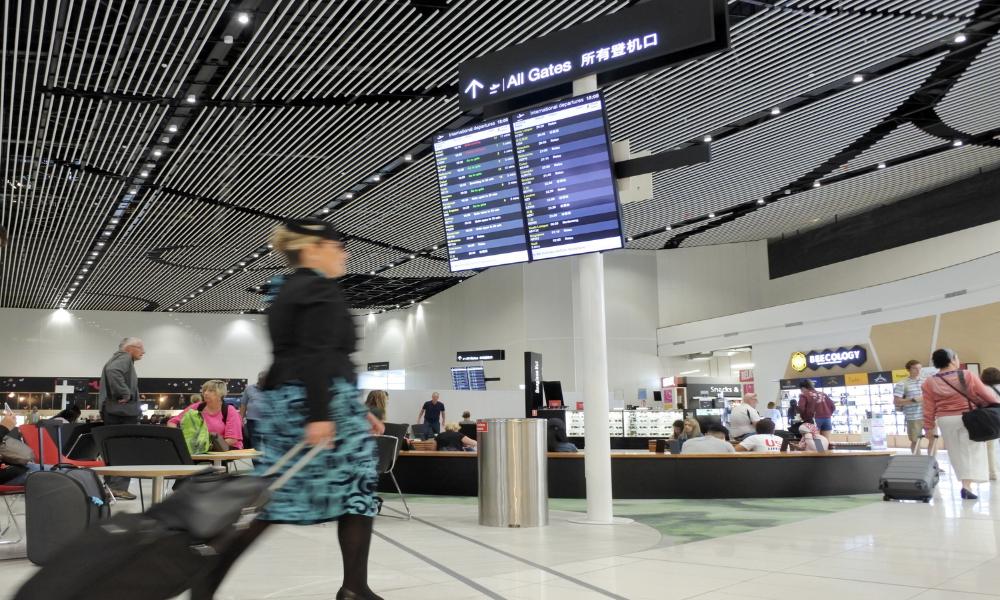 Russell McVeagh has offered pro bono support to Auckland Airport in a new vaccination campaign that will give those are getting their jabs the opportunity to win prizes and contribute to donation drives for schools and charitable organisations.
Through the Doing it for each other campaign, those getting vaccinated will be able to vote for a South Auckland school to be the recipient of a $10,000 donation which will come from travellers' monetary contributions to globes placed throughout the airport. Voters can log their picks by scanning a QR code, and the top three schools will also receive $10,000 each in stationery from Warehouse Stationery.
In addition, those getting vaccinated will be eligible for a raffle – prizes include smart phones, whiteware appliances, hotel accommodation, pounamu pendants and $42,000 in gift card vouchers. The raffle runs every day, and participants can enter by scanning a QR code.
Finally, the person who crafts the best social media campaign for vaccinations will decide which South Auckland charity will get a $5,000 donation from Auckland Airport. The campaign must use the hashtag #vax4AKL.
Russell McVeagh partner Joe Edwards led the firm's team on conducting the work to support this initiative.
"We are enthused to be acting for such a good cause and supporting this campaign as part of the ongoing effort to protect our community from the impact of COVID-19," Edwards said.
The firm is one of several Kiwi organisations backing the next phase of Auckland Airport's vaccination drive and looking to grow vaccination rates through novel tactics, particularly among the 20-35 demographic.
"We all know that from all around the world, there are different reasons why people are hesitant to get vaccinated, and we shouldn't be afraid to tackle these issues in different ways and try new strategies," Auckland Airport CEO Adrian Littlewood said.
The airport's Park & Ride facility, which has since been renamed the "Park & Vax," is the largest drive-through vaccination centre in New Zealand, having provided over 70,000 vaccinations at an average of more than 3,000 vaccines each day. Six Park & Ride buses are also being used to deliver vaccine doses directly to communities as part of the Northern Region Health Coordination Centre's door-to-door vaccination campaign, which kicked off this month.
"The fact is it's not always easy for people to travel or find the time for a vaccination, and other obstacles such as access to technology and misinformation can also create barriers," Littlewood said. "We believe that vaccines are one of the most important tools we have to manage the impact of this pandemic, and that's why Auckland Airport has worked alongside health experts to support the drive to get Kiwis vaccinated."