The New Zealand Law Society granted the father a temporary practising certificate for the occasion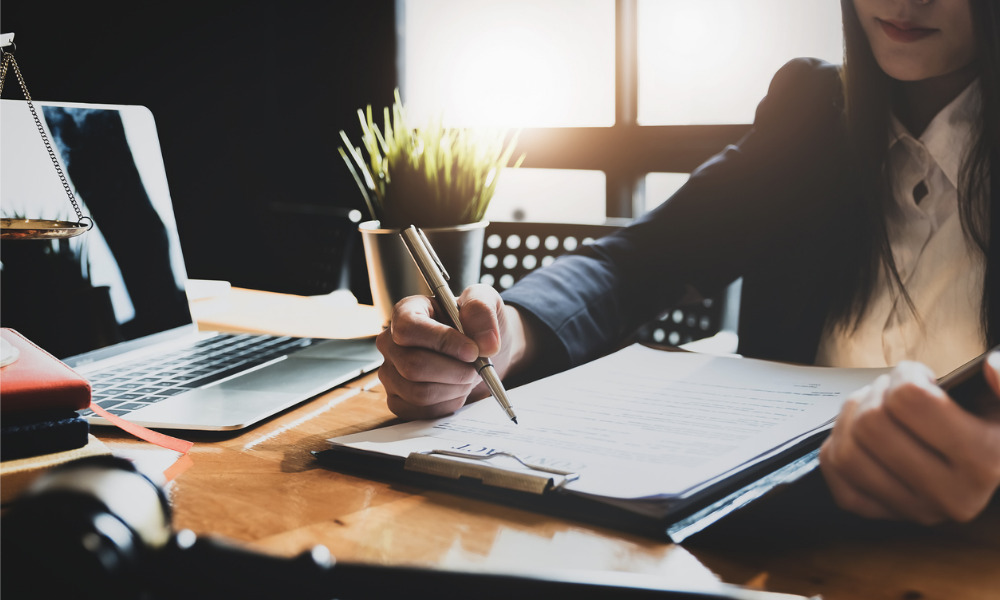 A retired lawyer has admitted his daughter to the bar in an emotional ceremony that took place at the Invercargill High Court on 1 June.
Winston Forrest, who had retired a decade previously, was given the opportunity to swear his daughter Jennifer in as a barrister and solicitor of the High Court after being granted a temporary practising certificate by the New Zealand Law Society, Jennifer Forrest said in a LinkedIn post. He had left the profession "long before he would have liked to" for medical reasons after a career spanning more than 30 years.
"Dad was the one who encouraged me to pursue law and I am so proud that he was the one to admit me to the profession," Jennifer Forrest wrote in the post.
In a statement published by the Otago Daily Times, Winston Forrest said he was "slightly choked" and called the experience "very emotional."
"It feels real, and I always feel respect by the court itself and the law. She is a good person and will be a good lawyer with ethics and rules. I'm very proud," he said.
The Otago Daily Times reported that Jennifer Forrest graduated from her father's alma mater, the University of Otago, with degrees in law and zoology. She told the publication that she was aiming to work in environmental law.
At present, Jennifer Forrest is working with Southland-based firm Preston Russell Law.
The New Zealand Law Society also welcomed Jennifer Forrest to the legal profession.
"We're so pleased that we could make this happen for you Jennifer Forrest and Winston Forrest. What an incredibly special day it must have been," the organisation wrote in a LinkedIn post. "We know how much your father supported the profession during his time as a lawyer, volunteering in a number of roles. So, welcome to the profession Jennifer and we wish you the best of luck in your career."