Seshani Bala encourages lawyers to focus on their own wellbeing in order to perform sustainably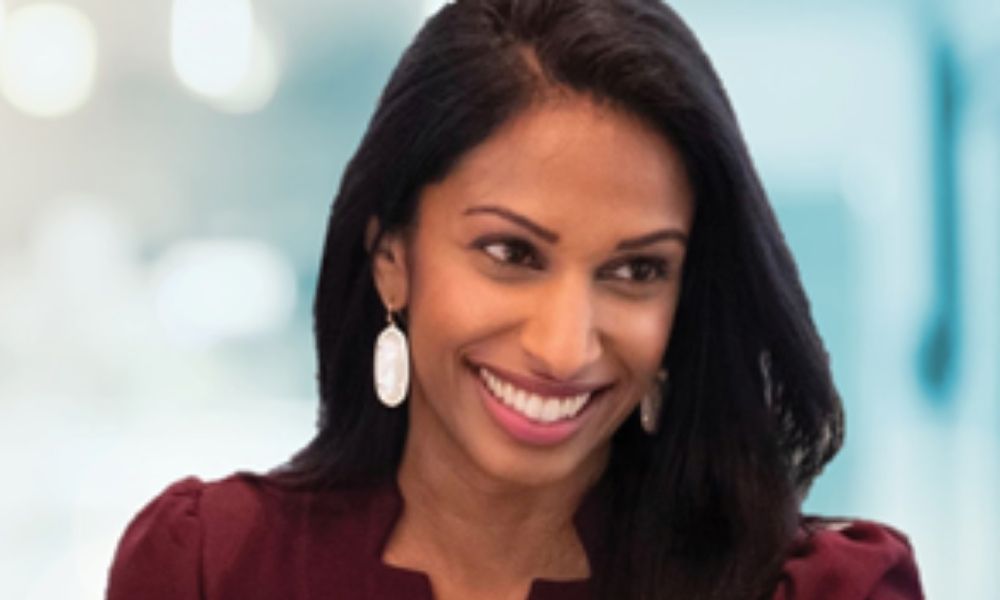 For Seshani Bala, the silver lining in the COVID-19 pandemic has been how it has bolstered the impact of in-house legal teams by acting as a catalyst for in-house lawyers to step up as leaders in the organisations they work with.
The in-house star, who was recently elected to lead the legal arm at KPMG NZ, points out how this profile boost has given the legal profession the opportunity to better champion important social reforms like ESG and human rights. Bala has long held social justice close to her heart, and considers giving back to the community to be one of her core personal values.
In this interview, Bala talks being able to travel to Italy, Brazil and France for work, modern-day lawyering, focusing on her health and wellbeing over the past year, and being excited for her return to New Zealand.
What made you choose a career in law, and what's your favourite part of the job?
I chose a career in law because social justice and giving back to the community is a core personal value. As a lawyer, I have often had the opportunity to practically influence boards and businesses on things like sustainability, human rights, diversity and inclusion and ethical decision-making.
I love problem solving and my favourite part of the job is collaborating with a diverse range of people across the business to co-design and deliver right-sized business solutions. In-house lawyers must always be prepared, protect the brand's reputation and look beyond today's challenges to tomorrow's emerging risks and opportunities. In the current environment of high uncertainty and ambiguity, this is what makes it really interesting!
What is the most memorable case you've taken on/been involved in?
When I held global general counsel roles in the FMCG space, I had to do a lot of international travel and manage "on the ground" commercial negotiations across Europe and Asia. The exposure to cross-border transactions, supplier relationship management and contract negotiation across different cultures was a wonderful learning experience. The trips to Paris, Milan, Lake Como and Brazil were also a definite highlight!
What is going on at the organisation? Are there any new programs and initiatives that you're particularly interested in?
KPMG has a strong focus on people, clients, innovative solutions and sustainability, with a commitment to fuelling New Zealand's prosperity. I am particularly interested in the focus on IMPACT, Te Ao Māori, Tikanga and taking a holistic approach to ESG.
What tech-related initiatives adopted by the organisation, if any, are you most excited about?
As a technology enthusiast, I'm pretty excited about KPMG's tech-related initiatives that help businesses adapt to the digital age. We have recently announced a local partnership with Microsoft to help our clients boost innovation and digital transformation. Another exciting initiative is our Lighthouse centre of excellence managed services capability that provides evidence-based insights to enable clients to make data-driven decisions.
What has been your proudest accomplishment in the last year or so?
Surviving the year of the pandemic – it's been a year like no other! The continued impact of the COVID-19 pandemic on employment and business has posed both unprecedented challenges and opportunities for in-house counsel. Legal teams have had to use their deep understanding of the business to manage risk at pace, stay across evolving laws and regulations and advise on a myriad of issues ranging from business continuity to supply chain challenges, all in an increasingly globalised, regulated and tech-driven market.
What's the biggest lesson you learned in the past year and what advice can you give fellow lawyers about it?
My biggest lesson learnt was to take time out to focus on my health and wellbeing – for me this is my morning walk and prioritising time with my family. It's true that you really do need to "put your own oxygen mask on first" before you can help others and continue to perform sustainably.
What should the profession focus more on?
The COVID-19 pandemic was a catalyst for in-house lawyers to emerge as business leaders, provide meaningful thought leadership, actively drive decision making and have a bigger impact. This presents in-house lawyers and the profession more generally with an opportunity to use this voice to advocate for and amplify their message on key social reforms, particularly in the ESG and human rights space.
What are the challenges you expect in your practice, and in the business of law in general, going forward? What challenges are particularly pressing in the country's legal industry?
Modern day lawyering requires in-house lawyers to be much more tech-savvy and demonstrate a blend of skills, mindsets and behaviours that go beyond providing traditional, black-letter legal advice. The legal industry is uniquely placed to champion transformative legal education that provides lawyers with a much broader skillset encompassing business, technology and financial acumen.
Whether you subscribe to the T-Shape, O-Shape or Delta-Shape lawyer framework, effective lawyering in today's world requires data literacy, innovation intelligence and an increased focus on the "softer" communication and collaboration skills to get and keep that seat at the table.
What are you looking forward to the most in the coming year?
After living in Sydney for the last 13 years, I'm really looking forward to returning home to Auckland, being closer to my whanau and enjoying New Zealand's beautiful walks and hikes…without having to worry about poisonous snakes or spiders!