Kennedys expands coverage to Central America and the Caribbean… Further support roles cut at Ashurst…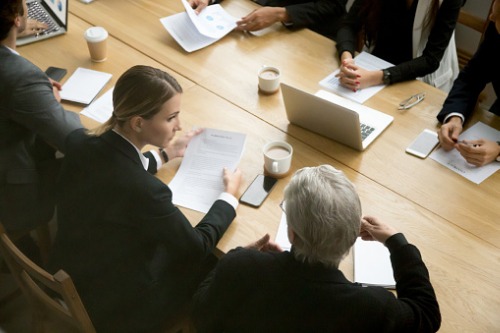 Norton Rose Fulbright helps progress Australia's 'Mayo Clinic'
A $500m health and wellbeing facility modelled on the renowned Mayo Clinic will be created has been helped along by advice from Norton Rose Fulbright.
The firm advised University of Wollongong on all procurement stages of the project up to commercial close. The development will be created on the University's Innovation Campus and will be Australia's first University-led clinic offering intergenerational, patient-centred healthcare.
The NRF team was led by Sydney-based finance partner Rob White and real estate partner Michael McKee.
They were supported by partners Nicholas Brunton (environment and planning), Kevin Arkwright (construction and engieneering), Elizabeth Wild (environment and planning), Ben Smits (corporate M&A) and Jacques Jacobs (insurance); special counsel Thomas Kwok (environment and planning); senior associate Sarah Mansfield (environment and planning) and others from across the Sydney practice.
Kennedys expands coverage to Central America and the Caribbean
Kennedys has formed new associations to expand its reach to Central America and the Caribbean.
The firm says it has become the first international firm to form associations in each of Dominican Republic, Guatemala and Panama; and now has the largest reach in the region among insurance-focused firms.
"The insurance market across Latin America and the Caribbean is on the cusp of substantial growth, with insurance penetration increasing steadily in recent years but still well below the level seen in developed markets," said Alex Guillamont, head of Kennedy's Latin American and the Caribbean practice. "Our combination of local, regional and global knowledge and expertise is valued greatly by our clients, who will benefit from the combination of each of our new and existing associations and Kennedys' global reach and experience."
The associations are with Alvarez & Alvarez in the Dominican Republic, Polomo & Porras in Guatemala, and ABK Abogados in Panama.
They join the firm's existing network in Argentina, Brazil, Chile, Colombia, Mexico, Peru, Puerto Rico and our regional hub in Miami.
Further support roles cut at Ashurst
Ashurst has reportedly cut a handful of support roles at its London office as part of a continued efficiency drive.
The Law Society Gazette reports that fewer than 10 people are affected and the firm has created new 'practice executive' roles at its Glasgow office which will take up some of work of those made redundant, while other tasks will be handled by the firm's dedicated support hubs.
Last year Ashurst axed 54 roles in its London office.