Squire Patton Boggs takes Pinsent's Paris employment team…4 in 10 M&A deals suffer because of this…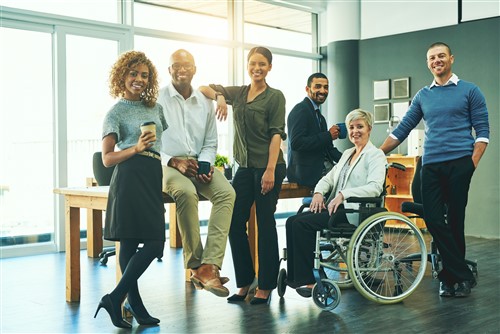 The chief executive of Norton Rose Fulbright has made a personal pledge to accelerate gender equality and inclusion throughout the firm.
Peter Martyr has become a Catalyst CEO Champion for Change, succeeding the firm's Linda Addison who moves to the position of Honorary Champion, becoming the ninth business leader to be recognized in this manner by Catalyst.
"Norton Rose Fulbright values diversity and the benefits that diverse teams bring to our clients. We strive to create an inclusive culture where everyone can be themselves and thrive. This focus also helps us to attract the best people," Martyr said.
The commitments of Catalyst CEO Champions for Change include:
Accelerate progress in the representation of women, including women of colour, in executive/senior level positions over five years;
Accelerate the representation of women, including women of color, on the company's board of directors over five years;
Strengthen the pipeline of women through an annual review of internal diagnostics and leverage leading practices to address any identified issues;
Benchmark and track inclusion and improve the culture of inclusion within the organization; and
Share key representation metrics with Catalyst for benchmarking and for anonymized reporting of our collective aggregate progress.
Norton Rose Fulbright is committed to several diversity objectives including that women should constitute 30% of its management committee and board by 2020.
Squire Patton Boggs takes Pinsent's Paris employment team
A team of lawyers has joined Squire Patton Boggs from Pinsent Masons in Paris.
The employment team led by partner Jean-François Rage and including Coline Bied-Charreton (of counsel) and Jean-Sébastien Lipski (senior associate) bolsters the international firm's strong offering in France.
The Paris office of Squire Patton Boggs was established in 1995 and represents international and domestic clients in corporate/M&A, litigation, arbitration and alternative dispute resolution, competition, employment law, real estate, tax, and commercial and regulatory matters.
4 in 10 M&A deals suffer because of this
A new survey shows that 43% of mergers and acquisitions worldwide are delayed, terminated, or see purchase prices negatively impacted, because of serious culture issues.
The findings from consulting firm Mercer found that 30% of deals fail to ever achieve financial targets, due to such culturally-related issues as productivity loss, flight of key talent, and customer disruption.
Communication, governance, and how leaders behave all rank as important cultural elements affecting deal success.
"If the global deal making community intends to drive economic value for shareholders in mergers and acquisitions transactions, our research is crystal clear; culture matters," said Jeff Cox, Mercer's Global M&A Transaction Services Leader. "When looking to transform the workforce for the future of a newly formed organization, simply ignoring culture and employee experience is not an option."