The expansion of US law firms into the Asia market continues… Expansion for Bird & Bird… Eversheds' Asia corporate head adds new role… Senior management announced for Greenberg Traurig…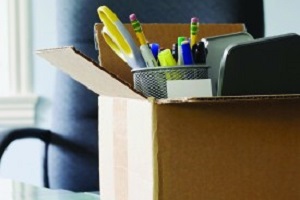 New name enters Asian legal market
The expansion of US law firms into the Asia market continues with the arrival of Butler Snow. The firm has opened an office in Singapore and a virtual office in Hong Kong with a larger presence there later. The firm already has established clients in many countries across Asia and will mainly offer US tax advice to high-net-worth individuals and corporate clients. The Singapore office will be headed by Kurt G. Rademacher who was recently involved in the firm's expansion into Europe with the opening of a London office. Butler Snow operates in 30 countries.
Expansion for Bird & Bird
International law firm Bird & Bird has opened its 28
th
office. The Luxembourg location is key to supporting the firm's work with the Unified Patent Court in the country and makes it the only firm with an office in each of the jurisdictions where the court will operate. The office will not however practice local law with the firm continuing its associations with Luxembourg-based partners.
Eversheds' Asia corporate head adds new role
Stephen Mok, the head of corporate at Eversheds now has an additional role. The law firm has announced that he has been appointed senior office partner for Hong Kong. The office has expanded in recent months with new partner appointments and Mok will work with Asia managing partner Stephen Kitts to build the firm's reputation in the region.
Senior management announced for Greenberg Traurig
US-based law firm Greenberg Traurig, which has offices in Tokyo, Shanghai and Seoul, has announced some changes to its global management team. Among the changes, effective from the start of 2016, Brian L Duffy becomes CEO, Richard E Rosenbaum becomes executive chairman, Larry H Hoffman becomes founding chairman and Bradford D. Kaufman becomes global chair of professional development and integration.