The impending introduction of the Health and Safety at Work Act 2015 has resulted in the resignation of well-known film director, Peter Jackson.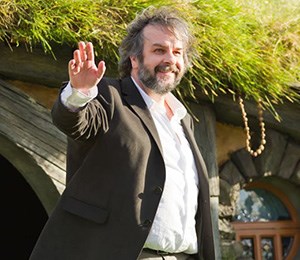 Upcoming health and safety legislation has forced world-renowned film director, Peter Jackson, to resign from his post as director of Weta Workshop.

The Health and Safety at Work Act 2015, which is due to come into effect on 4 April, is said to be the cause of Jackson's decision as it will make directors personally liable for the health and safety of the business.

The Institute of Directors has said this new law will require directors to be on top of all aspects of the business at all times.

Peter Jackson, along with Jamie Selkirk, resigned from Weta Workshop, a design studio and physical manufacturing facility, as the new law would necessitate directors to have day-to-day involvement in the business.

"The reason was centred around the law change, which will require them to be more involved on a daily basis," said senior communications manager for Weta Workshop, Erik Hay. "As a manufacturing business, it's important they are. Peter felt he was not and decided to step out of the piece. They will still retain shares in the company."

The Act aims to help reduce New Zealand's workplace toll of serious injuries and deaths by 25 per cent by 2020.

When it comes into effect, directors who are found responsible for workplace health and safety breaches can face a maximum fine of $3 million plus a jail term.

They will no longer be able to act as "sleeping directors," passing responsibility onto management or other directors within the company.

"The age of the sleeping director is absolutely dead and this reinforces the need for directors to be across all aspects of their role, with health and safety being a key consideration," chief executive of the Institute of Directors, Simon Arcus, told Stuff.co.nz.

"Health and safety is now everyone's responsibility at the boardroom table – it's a collective responsibility," he added.