Linklaters appoints a new global litigation head… Baker & McKenzie accused of perverting the course of justice… companies opt to cut use of law firms… and Aussie rapper's lawyers claim trademark infringement over 'sex tape' …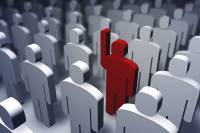 Linklaters appoints new global litigation head
As part of its restructuring of management roles Linklaters has appointed Michael Bennett as head of its global litigation practice. The move combines Bennett's existing role as head of litigation in London with that of Marc Harvey, the new managing partner for the firm's Asian region. The litigation practice was previously part of the commercial group, which has now been split into separate teams.
Baker & McKenzie feels the Mexican heat
A case that dates back to 2012 has landed Baker & McKenzie and its client Yahoo in hot water. The firms have been accused of perverting the course of justice in Mexico by arranging meetings between the two judges presiding over a dispute between Yahoo and some Mexican online businesses. The lawsuit claims that secret meetings between the judges resulted in an alleged corrupt judgement in favour of Yahoo.
Companies increasing use of in-house lawyers
More than half of large companies in the US are using in-house law teams rather than externals firms, according to new data. The report from BTI Consulting says that 58 per cent of larger firms are choosing to use in-house legal departments with salaried staff rather than outsource to law firms billing by the hour. The total value of work being kept internally is just over US$1 billion; around 10 per cent of the total spend on legal services. An article in the Wall Street Journal says that in-house teams are tackling increasingly complex cases although large law firms that handle specialist areas are not feeling the pinch yet. A survey by the Association of Corporate Counsel suggests that 63 per cent of chief legal officers are 'in-sourcing' work that they used to send out to law firms.
Aussie star's lawyers claim IP infringement over 'sex tape'
Lawyers acting for Iggy Izalea are trying to stop the release of a 'sex tape' video which it's claimed features the Aussie rapper. Her legal team had initially denied it existed, then that she would have been underage at the time it was made. Azelea has said that if a recording does exist it was not consented to. With an adult movie company planning to release the video and a witness claiming that all involved were 18 or above at the time, lawyers are throwing trademark infringement into the mix; they say the name 'Iggy' is protected under a US trademark.