MinterEllisonRuddWatts chairman Lloyd Kavanagh says building a prominent firm means concentrating on clients, embracing technology and seeking out lawyers with a passion for the job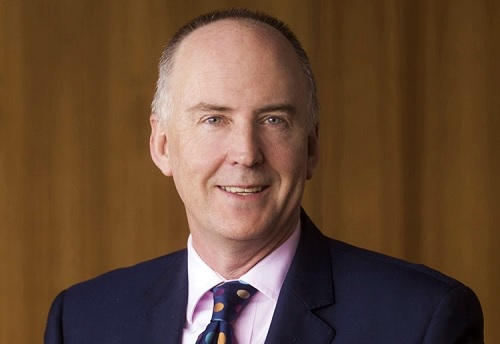 Building prominent practice groups and understanding what clients need are only two of the many approaches Lloyd Kavanagh is taking to further grow the law firm he heads – a firm that he says is in a good place and on an upward trajectory that's gathering pace.
"We've focused on the mechanics of running a successful law firm, investing in new systems, developing efficient processes and ensuring that we are attracting and retaining top talent and clients," the chairman of MinterEllisonRuddWatts says. "But more than that, we have been developing our people not just as excellent lawyers, but to be our clients' best partner. That means our lawyers understand our clients' business and what they are trying to achieve – and we help them to achieve their business goals."
A comprehensive approach to growth
"To be successful and grow your share of the market in professional services, it can all be boiled down to relationships – with your people and your clients," Kavanagh says. "At MinterEllisonRuddWatts we aspire to be the best firm to work in, and to work with."
Kavanagh is also making the firm's long-running community and diversity programs a priority, primarily because of his own past experiences. As a young man, he was told that his aspirations to a law career were likely a pipe dream because none of his family had graduated university before.
"That's why I am a strong supporter of diversity. We want talented people to prosper and be the best they can be, without feeling held back (or lacking role models) because of gender, ethnicity, beliefs, background or any other reason," he says.
In addition to efficiency, relationship development, community, and diversity drives, MillerEllisonRuddWatts is also looking towards the cutting edge in technology.
"We are embracing the opportunities that technology brings to provide better services for clients and meet their changing needs. Technology also allows our people to work more efficiently and flexibly which is important for productivity and engagement," Kavanagh says. "I cannot announce it yet, but we are collaborating with leaders in disruptive technologies to bring new approaches to New Zealand, which we hope will give our clients better outcomes, and give our people more flexibility in how they work."
However, that doesn't mean that the firm's core services are being disregarded.
"At the same time, we are looking at expanding our services in a range of fields closely related to our core legal practice," Kavanagh says.
MinterEllisonRuddWatts is also keen to attract and keep legal talent, of which New Zealand does not lack, he says.
Attracting and developing talent
"There is no shortage of smart people with law degrees. The challenge is in choosing the best people that fit our culture at MinterEllisonRuddWatts," Kavanagh says.
The firm makes those choices in a variety of ways, including by showing its "personality" through its social media channels.
"We have leaders who are championing good causes in the community, and we're also helping change the status quo with regards to diversity conversations," Kavanagh says. "We give our people great opportunities to succeed with training, mentoring and working on important matters with a range of clients. If you can genuinely offer all of these things to young talent, they will want to be a part of it and grow their career with you."
Kavanagh says he loves his job precisely because he gets to help and learn from people, whether they be colleagues or clients – and he has a lot of advice for young lawyers just starting out. He says the rapid clip at which the world, and the practice of law in particular, is changing should keep lawyers on their toes. He predicts the world will undergo more change in the next 10 years than what has been seen in the last 30.
"When I started work at Rudd Watts & Stone, fax machines and word-processing were relatively new. They had changed how lawyers worked, but the change was reasonably gradual. The next 10 years will see the emergence of artificial intelligence into law, which will be game-changing. The job will be revolutionised," he says.
But however the job changes, Kavanagh says that people who are passionate about the law will find a home in the industry.
"You won't go wrong if you enjoy and are passionate about what you do," he says. "If you love the law and remember why you became a lawyer in the first place, you'll find it very rewarding. Put everything into what you do and be passionate about it."
He also encourages lawyers to never stop learning. They should seek out new experiences that will broaden their knowledge and skills, he says.
"They will undoubtedly serve you well in the future. Don't hesitate to get out of your comfort zone and take on new challenges. And remember that, irrespective of who you work for, you own your career," he says.
Young lawyers should also build their resilience and adaptability, so they can move with the changes rather than fight against them, he says.
"I think law firms are getting better at catering for the needs of all their talent and flexible working options are now more common – and the technology changes have certainly helped that," Kavanagh says. "The coming changes are even bigger, and it is important to choose a law firm that is adapting to the new environment."