The law firm's new Auckland office is located at Britomart's Australis Nathan Building.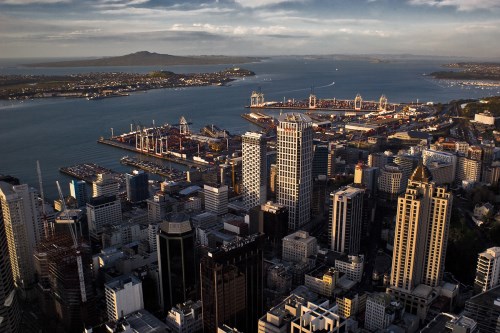 Anderson Lloyd
has moved its Auckland home into Britomart's Australis Nathan Building.
According to the firm's CEO, Richard Greenaway, the move is strategic for the national law firm.
"A central location is important to the people we work with and the move is key to the continued growth of the firm. In Auckland we have a focus on corporate, banking and finance and infrastructure and the new office ideally locates us to undertake this work," Greenaway said.
"Britomart is the premium location for business, retail and dining in Auckland and we are excited about being part of this inspiring new environment," he added.
"Our new open plan office is fresh, modern and designed to assist collaboration and staff well-being. It is bright and features exposed brick and wooden beams that place it thoroughly as a historic building with the best of modern design," he said.
The Nathan Building and Australis House, at 33-37 Galway Street, were built in 1903 and 1904, respectively.
The buildings which are right on the edge of Britomart's Takutai Square originally served as shop fronts and storage for two local merchants.
The buildings are Historic Places Trust registered and have been restored and joined under the supervision of heritage architects to preserve their historic features.
The restoration project for the buildings, which included refits to integrate modern amenities, cost $40m.
The new office is located are above internationally renowned stores Tiffany & Co and Chanel. Brokerage firm OMF and law firm
Duncan Cotterill
also have offices in the buildings.