Corrs team advises Peabody on Wotonga South sale... Former Visa, Apple lawyer re-joins White & Case...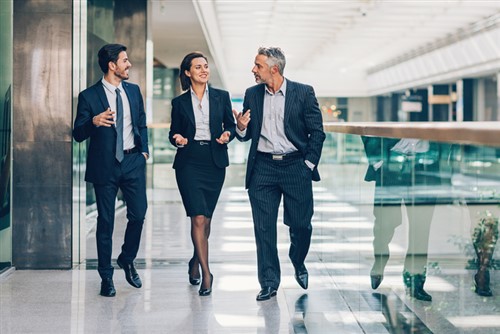 A team from MinterEllison co-hosted the Western Australia premier Mark McGowan on a visit to meet Chinese business leaders last week.
The firm, in its Australia China Business Council Western Australia (ACBC WA) capacities, co-hosted along with the Chinese Chamber of Commerce Perth branch.
MinterEllison's China lead partner Adam Hanley, as President of ACBC WA, welcomed the Premier and representatives of leading Chinese companies at the Sinosteel Corporation headquarters in Beijing.
"This is an important time in the China and Australia relationship," said Mr Handley. "It is very encouraging to see open and fruitful dialogue occurring between the Western Australian Government and Chinese investors looking at, or already investing, in Western Australia.
Premier McGowan thanked the law firm, the ACBC, CCCA, and Sinosteel for their support for the important dialogue.
Corrs team advises Peabody on Wotonga South sale
The sale of a coking coal deposit by Peabody Australia has progressed with help from Corrs Chambers Westgarth.
The firm's team, led by partner Bruce Adkins and supported by Special Counsel Stuart Clague and Graduate Lawyer Caitlin McPhee, advised Peabody on the AU$30 million sale to Stanmore Coal which also includes a production royalty capped at around $10m.
"I am honoured to have acted for Peabody Australia on their M&A transactions over a number of years, and delighted to have assisted them once again," said Adkins.
Former Visa, Apple lawyer re-joins White & Case
A prominent technology lawyer has re-joined global law firm White & Case.
Howard Wettan joins the Silicon Valley office from Visa, where he was a vice president and associate general counsel in the Technology & Strategic Partnerships group. Prior to that he was a senior counsel in Apple's legal department, advising on projects including Apple Pay.
However, he is pleased to be back at his old law firm.
"White & Case made me the lawyer I am today. Leaving Visa is bitter-sweet for me; however, this is a compelling opportunity to use the experience I have gained in the past several years to help White & Case make its M&A and Technology Transactions Practices even bigger successes," he said.