Don't refer to "tax havens" say Panama Papers trial lawyers… Squire Patton Boggs hires leading global energy partner…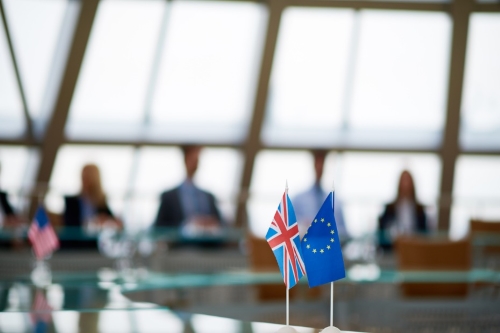 Most top law firms in the UK fear Brexit profit hit
With the UK now having a government with a strong majority, Brexit is looking likely with the January 31, 2020, deadline still expected to be met.
But for the UK's top 100 law firms the prospect is predicted to mean a loss of profits according to a new Thomson Reuters poll which found 96% of firms say they could be affected.
More than 4 in 10 said that inward investment could be affected by Brexit which would mean lower transactional work for law firms.
"Transactional work feeds many other areas of law firms such as employment, IP and tax, which is activity in this area that is watched very closely by the finance teams at law firms," Samantha Steer, director of large law strategy at Thomson Reuters, told CityAM.com.
Don't refer to "tax havens" say Panama Papers trial lawyers
The phrases "tax haven" and "shell company" are toxic according to lawyers defending two people facing trial for tax evasion as a result of the Panama Papers.
Writing for the International Consortium of Investigative Journalists Will Fitzgibbon says that Joachim von der Goltz, a former US taxpayer, and Richard Gaffey, a Massachusetts accountant, are accused by the US government of tax evasion, wire fraud, and money laundering, using the defunct law firm Mossack Fonseca. They deny the charges.
Lawyers have asked the criminal trial's judge not to allow parts of the prosecution's evidence referring to shell companies and tax havens as these phrases would be prejudicial, especially in light of the "sensational attention" that the Panama Papers attracted.
The trial is due to begin on January 13, 2020.
Squire Patton Boggs hires leading global energy partner
Peter F. Stewart has joined the global Energy & Natural Resources practice of Squire Patton Boggs as a partner.
He joins from Clyde & Co with a practice focused on energy and infrastructure projects and international arbitration, with a specialty representing sovereign entities in Africa, South America and elsewhere.
"His global perspective and diverse practice orientation make him a great fit for our firm that will add even greater depth to our energy, infrastructure and international arbitration practices," commented Lisa Henneberry, the firm's global practice group leader.
He will be based in the London office.