More and more reserved decisions are delivered within a month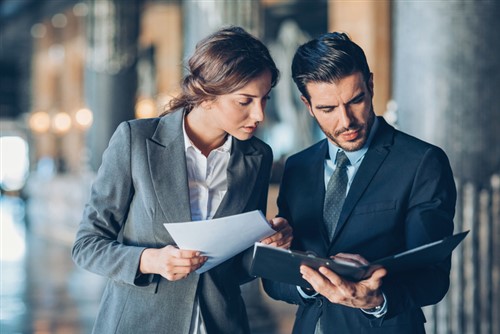 Four in five of the reserved District Court decisions were delivered within three months after the end of proceedings for the 2018 judicial year, according to the District Court Annual Report.
For the 12 months ending in 30 June, 89.32% of reserved decisions were delivered within three months, up from 87.80% in the previous year.
"Judges sometimes defer announcing their decisions at the end of a hearing because of the complexity of their work and matters they must consider. These decisions are 'reserved' and delivered at a later time, usually in writing," the report said.
The bulk of reserved decisions, at 62.85%, were handed down by the court within a month after the end of proceedings, while 26.47% were delivered a month up to three months after.
Reserved decisions from civil proceedings were the most likely, at 64.78%, to be handed down within a month after proceedings. This is closely followed by family court proceedings at 64.62%.
The report said that 57.20% of reserved decisions in criminal proceedings were delivered in the same timeframe. All jurisdictions of the District Court showed improvements from 2017.
Here is the data about how long reserved decisions were delivered by the District Court in the year to 30 June:
| | | | | |
| --- | --- | --- | --- | --- |
| All Proceedings | 2018 | % | 2017 | % |
| 0 to 1 month | 665 | 62.85% | 601 | 60.58% |
| 1 to 3 months | 280 | 26.47% | 270 | 27.22% |
| 3 to 6 months | 96 | 9.07% | 102 | 10.28% |
| 6 to 9 months | 14 | 1.32% | 15 | 1.51% |
| 9 to 12 months | 2 | 0.19% | 2 | 0.20% |
| 12 months + | 1 | 0.09% | 2 | 0.20% |
| Total | 1,058 | | 992 | |
| | | | | |
| --- | --- | --- | --- | --- |
| Criminal Proceedings | 2018 | % | 2017 | % |
| 0 to 1 month | 147 | 57.20% | 105 | 53.30% |
| 1 to 3 months | 87 | 33.85% | 64 | 32.49% |
| 3 to 6 months | 20 | 7.78% | 25 | 12.69% |
| 6 to 9 months | 3 | 1.17% | 3 | 1.52% |
| Total | 257 | | 197 | |
| | | | | |
| --- | --- | --- | --- | --- |
| Family Court Proceedings | 2018 | % | 2017 | % |
| 0 to 1 month | 369 | 64.62% | 355 | 62.39% |
| 1 to 3 months | 141 | 24.69% | 149 | 26.19% |
| 3 to 6 months | 53 | 9.28% | 53 | 9.31% |
| 6 to 9 months | 5 | 0.88% | 8 | 1.41% |
| 9 to 12 months | 2 | 0.35% | 2 | 0.35% |
| 12 months + | 1 | 0.18% | 2 | 0.35% |
| Total | 571 | | 569 | |
| | | | | |
| --- | --- | --- | --- | --- |
| Civil Proceedings | 2018 | % | 2017 | % |
| 0 to 1 month | 149 | 64.78% | 141 | 62.40% |
| 1 to 3 months | 52 | 22.61% | 57 | 25.20% |
| 3 to 6 months | 23 | 10.00% | 24 | 10.60% |
| 6 to 9 months | 6 | 2.61% | 4 | 1.80% |
| Total | 230 | | 226 | |