Clifford Chance advises on Oman's return to debt capital markets… Hong Kong IPOs look weak amid protests says Dechert partner…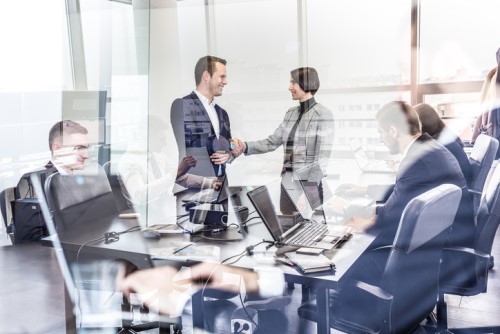 Most law firms are having a better time than last year
Law firms are having at least as good a time in 2019 as they were last year according to a new survey.
More than half (54%) say things are better now than last year with 8% of those saying things are much better. While 90% say things are at least as good as in 2018, 8% say they have worsened.
The 2019 Aderant Business of Law and Technology Survey's respondents included 147 business of law and legal professionals from across the globe; 87% from larger firms in the US, 3% from the EMEA, and 7% from Asia Pacific.
Respondents said that operational efficiency remains a key challenge (31%) along with pricing (29%), technology adoption (26%), change management (22%), and growing business from existing client accounts (19%).
Cybersecurity, which was a number 1 or 2 challenge in the previous three years of the survey, slipped to seventh (18%).
Although 22% of respondents see clients taking work in-house as the biggest competition, 53% cited other law firms. Alternative legal services were seen as the top source of competition by 15%.
"There does appear to be a link between law firms that are open to the possibilities of doing things differently and the efficiency that can be gained across law firm business processes," says Aderant Executive Vice President Chris Cartrett. "Multiple studies have suggested law firms that outperform the market are doing it by taking market share from other firms. In our assessment, this survey presents a strong correlation between a law firm's willingness to embrace change – including innovative tools such as cloud technology – that lends the capacity for that higher level of performance."
Clifford Chance advises on Oman's return to debt capital markets
Oman's return to the international debt capital markets has been aided by a cross-jurisdictional team at Clifford Chance.
The team, led by Stuart Ure, advised the Government of the Sultanate of Oman on its US$3 billion dual-tranche offering under the Sultanate's Global Medium Term Note Programme. The transaction settled on 1 August 2019.
Ure and his team advised on English law matters through Clifford Chance's UAE offices; while US partner Alex Bafi and team advised on US law matters through its Paris office.
"This was another landmark offering for the Sultanate, availing of optimal market conditions, and we were delighted to partner with the Ministry of Finance once again to deliver a successful transaction for all parties."
Hong Kong IPOs look weak amid protests says Dechert partner
The ongoing anti-government protests in Hong Kong which have led to violence, airport closures, and severe business disruption, is also harming the region's IPO market.
Several Chinese companies have reportedly reconsidered public listings in Hong Kong due to the unrest with at least U$1.5 billion in fundraising plans scrapped.
"The social and political instability has had an impact on people's perceptions," said David Cho, a partner at law firm Dechert LLP based in Hong Kong told Bloomberg. "The pipeline isn't looking strong for the remainder of the year, and things could get even worse if China decides to crack down more forcefully in Hong Kong."
With Beijing describing the protests as "near terrorism" there is increasing speculation that China's military may intervene.