The president of the Law Society of England & Wales has criticised the UK government's "rushed" introduction of new powers… Study shows lack of confidence in GC's cybersecurity knowledge… Aussie lawyers to receive compensation from Immigration… Mexican firms seek international partners…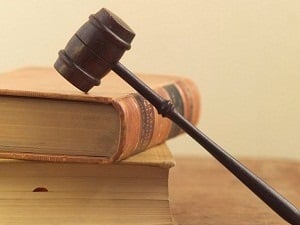 Law Society president raises concern about legal privilege
The president of the Law Society of England & Wales has spoken of his concern that the long-established principle of legal privilege is at risk from governmental surveillance legislation. Speaking at the Malaysian Bar Council Andrew Caplen criticised the UK government's "rushed" introduction of new powers and said that the right to private consultation with a solicitor should not be compromised by having communications intercepted. He said that right is fundamental to a fair trial.
Study shows lack of confidence in GC's cybersecurity knowledge
With many c-suite executives becoming increasingly aware and concerned of the risk of cyber threat a new survey shows that they are also concerned about their legal team's knowledge of the subject. Research firm Baker Gilmore found that 67 per cent of board executives at 200 companies listed on the New York Stock Exchange believed that their general counsel and in-house legal teams would benefit from greater expertise in cybersecurity. While the c-suite would feel confident consulting legal teams on compliance and corporate governance, they would be less confident consulting on cybersecurity or social media issues.
Aussie lawyers to receive compensation from Immigration
Two lawyers who were denied access to the Christmas Island detention centre last month will be compensated by the Immigration Department. The Sydney Morning Herald reports that the duo from Maurice Blackburn, Elizabeth O'Shea and Min Guo were unable to complete an inspection of the entire centre due to "privacy issues" and "security issues" despite having a court order. Jacob Varghese, a Maurice Blackburn principal, said that he hoped the fine from the court would remind the Immigration Department's staff that they are subject to the rule of law. The legal fees associated with the inspection delay is likely to be around $10,000.
Mexican firms seek international partners
Mexico's legal landscape is changing following the merger last year of international law firm Hogan Lovell with a local firm. Bloomberg reports that many rivals are now seeking to join forces with other international firms to capitalise on global opportunities. Major firms that are already in partnership or have offices in the country include
DLA Piper
, Jones Day and Greenberg Traurig.