Will the growth in online services make being a one-lawyer practice unsustainable?....International law firm expands Hong Kong practice… BLP announces management changes… Former Addleshaw's managing partner to join EY… Modern Family star aims to be a lawyer…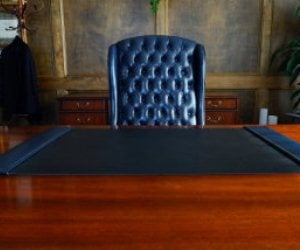 Can you make it as a solo lawyer as online services rise?
While the trend is for some law firms to get bigger while boutiques are increasing is there still a place for a one-lawyer practice? Solo practitioners make up the largest group of lawyers in the US and CNN reports that tax office figures reveal that their average earnings have fallen by 30 per cent from 1988 to 2012 (to around AU$68,000). The article says that the legal profession is under pressure from online legal services with solo lawyers, who are less likely to be working for corporates and more likely to work with individuals, are suffering. The story raises the question of fees and suggests that middle and low-income Americans cannot afford the fees charged by many lawyers and will be increasingly drawn to the online alternatives which may make being a one-lawyer practice unsustainable.
International law firm expands Hong Kong practice
Simmons & Simmons has expanded its Hong Kong financial markets practice with the hire of David Neuville as a partner. Neuville specialises in capital markets, both equity and debt. His practice focuses on the representation of issuers and underwriters in global offerings of securities. He has wide experience of the Asia-Pac market and will work closely with the teams in Singapore and Beijing.
BLP announces management changes
International law firm Berwin Leighton Paisner has announced some changes to its management team. The litigation and dispute resolution team has a new departmental managing partner as Nathan Willmott replaces Jonathan Sacher who in turn will take over as head of the insurance sector group from June 1. Willmott has been leading the commercial dispute resolution group for the past 5 years and he will be succeeded by Oliver Glynn-Jones. Other changes that have been announced are that Graham Shear will become the litigation department's new head of international and Michael Wistow has been re-elected as departmental managing partner for the tax group.
Former Addleshaw managing partner to join EY
Paul Devitt, the former managing partner at Addleshaw in the UK is joining professional services firm EY along with colleague Richard Thomas. Devitt stepped down from his management role in 2014, a year early, sparking a leadership contest at the firm. EY has plans to grow its legal services business after being granted an alternative business structure licence last year. The team is headed by Philip Goodstone, also a former partner at Addleshaw.
Modern Family star aims to be a lawyer
One of the stars of TV show Modern Family has set out her intention to become a lawyer. Ariel Winter, who plays Alex Dunphy in the show, is just about to graduate from High School and says that she plans to study business and law. While she hopes to continue acting, Winter told Eonline.com that the legal profession is a draw for her: "I've always been interested in law so I think it'll definitely be something that I'll love to do."