Expansion for Kennedys in Latin America… International firm re-elects senior partner…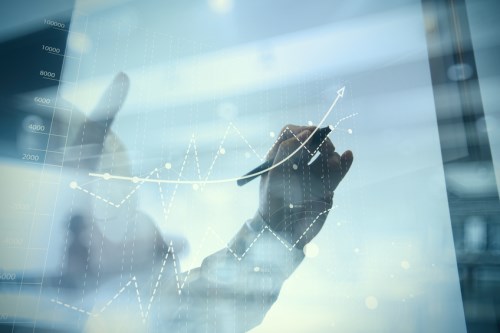 MinterEllison boasts outstanding financial results
Strong growth over the 2016-17 financial year has propelled revenue to $476 million, up $20 million from the previous year.

The national firm is on course to see a further 10% growth for FY2018 which would see it break the $500 million barrier for the first time in its history; and become the number one Australian law firm by revenue.

"This is a fantastic result. We have had a record year in all lines of business across our firm. Of particular note is our strong position in the deals sector where we are firmly ranked #2 in terms of the number of deals we have been involved in. This represents an increase of 17% from FY16. Our Infrastructure & Construction teams have also had a stellar year, as has our new Consulting line of business, which is growing from strength to strength", said Chief Executive Tony Harrington.

The firm's annual report highlights its increased headcount during FY17 with 14 significant partner hires and 108 senior appointments; 60% of them female.

Expansion also came through investment in a new consulting arm with the acquisition of ITNewcom.

"Extending our capability beyond legal services into kindred disciplines is a significant strategic initiative. This strategy is bringing us closer to our clients, and to our ambition of being our clients' best partner," added Mr Harrington.

Expansion for Kennedys in Latin America
The global expansion of Kennedys has continued with a new office in Argentina.

The firm's existing associate office - Alberto Bunge & Associates in Buenos Aires – will become a full Kennedys office from 1st January 2018 , making the firm's sixth in Latin America alongside Brazil, Chile, Colombia, Mexico and Peru.

"Argentina is one of the largest insurance markets in the Latin American region, and there was a growing need from both existing and potential clients for us to have a full Kennedys presence available to them," senior partner Nick Thomas explained.

The association with ABA began in January 2016 and the existing team led by Alberto Bunge and including two insurance law specialists will continue to operate from their current office.

International firm re-elects senior partner
Osborne Clarke has re-elected Andrew Saul as senior partner.

The decision was unanimous and sees Saul, who has been a partner at the firm for more than 21 years, stay at the helm for a further four-year period. he has been senior partner since 2014 and before that led the corporate practice.

"I'm delighted to have the opportunity to continue as Senior Partner of Osborne Clarke for a second term. Over the last four years we've enjoyed significant growth and strengthened our position through our sector-first strategy. The next four years bring opportunities to embrace innovation in its widest sense and further cement the internationalisation of our business," Saul commented.