International firm expands to Brazil… Law Society urges long-term investment in tech for better justice…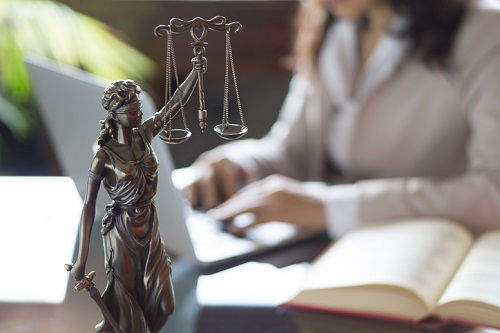 Melbourne lawyer among first Pinsent Mason 'Spark Board'
A Melbourne lawyer is among the initial members of a new board designed to give fresh perspective to the leadership of international firm Pinsent Masons.
The Spark Board will draw from across the firm's global footprint and comprises eight members below the level of Partner, Legal Director or Director of Business Operations.
"The average age of the members of the firm's two primary leadership committees, the Board and OpsCom, is 20-30 years older than the most common age group of the people in our firm," explained corporate lawyer Philippa Ward. "The Spark Board was born from a recognition that, whether you are a lawyer, a fee earner in another discipline or a specialist in an area of business operations, you can offer a different way of thinking and alternative expertise on the big issues."
Melbourne associate Julian Grant joins 6 members from the UK and Europe and 1 from the Middle East on the inaugural board.
"As we continue to transition our business, we know our decision-making needs to be informed by the widest possible range of talents within our business," said senior partner, Richard Foley. "If we want our business to work better, we have to be prepared to push a few boundaries and that includes around key decision making. I am really excited about the contribution the Spark Board will make to that and I'm looking forward to working with the team."
International firm expands to Brazil
International firm Gowling WLG has extended its reach with a new office in São Paulo.
The Canadian-British firm's new venture is in co-operation with Brazilian firm Duarte Forssell Advogados and extends Gowling WLG's operational interests in the country which began more than 15 years ago.
The firm now has 19 offices across Canada, the UK, France, Belgium, Germany, Russia, the United Arab Emirates, China and Singapore.
Law Society urges long-term investment in tech for better justice
Technology is essential in many areas of life and that includes justice according to a new report.
The Law Society of England & Wales says that with the right support from government, technology can be the key to unlocking access to justice innovation.
"Technological solutions can help to unlock justice for those with legal needs but not the means," Law Society of England and Wales president Simon Davis said. "New user-focused innovations have overcome some of the traditional obstacles to access. Firms, advice clinics and in-house teams are utilising technology to serve more effectively the needs of often vulnerable clients."
The report shows that while online resources are a vital element of providing advice to consumers, face-to-face is currently the most popular way to offer advice followed by mobile apps.
While consumer legal advice lags the B2B legal sector for using technology, law centres, pro-bono clinics, and other 'third sector' bodies are leading innovation for consumer law tech.
But the report warns that technology should not be seen as a replacement for lawyers, it should facilitate access to legal professionals.