Law degrees mean far bigger salaries for compliance officers… Paul Hastings hires transatlantic team from Hogan Lovells…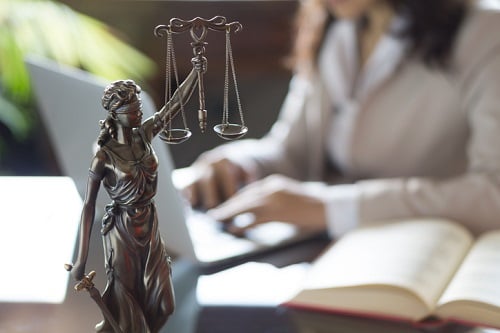 Magic Circle firm wants its lawyers to meet with female barristers
Lawyers at Freshfields are being encouraged to meet with female barristers in a bid to increase the diversity in the barristers it instructs.
Its newly launched initiative of speed networking events hopes to broaden lawyers' connections with barristers and encourage chambers to offer more diverse benches.
"Promoting diversity and inclusion across our business and across the wider legal profession is an absolute priority for us. While we still have more to do in this space, I am proud of the initiatives, programmes and efforts that we have underway and of commitment that there is across our teams to building a culture of inclusion," said managing partner Claire Wills.
Law degrees mean far bigger salaries for compliance officers
Having a law degree means a significantly higher salary for compliance officers according to new research.
The 2019 Compliance Compensation Report from legal and compliance recruiter BarkerGilmore reveals that having a law degree is beneficial across all levels of compliance roles.
The survey found that a managing compliance officer with a high school diploma would earn an average U$182,000 while those with an undergraduate degree would earn $231,000. But those with a law degree averaged $296,033.
The data was based on an online survey of US compliance officers in private and public sector organizations and was conducted between March and May 2019.
Paul Hastings hires transatlantic team from Hogan Lovells
A team of private equity lawyers are joining Paul Hastings in London and Washington.
The three-partners are currently at Hogan Lovells and include Ed Harris, the firm's private equity practice leader in London. Leanne Moezi will also join the London office while Adam Brown will be based in Washington DC.
Paul Hastings' PE practice advised on more than 150 deals globally in 2018 alone, and in excess of 400 private equity sponsor financing transactions in the last four years.
"We're continuing to grow our market-leading Private Equity practice, expanding the firm's ability to help clients navigate increasingly complex, global transactions," said Seth Zachary, chair of Paul Hastings. "The addition of this global team is another example of the calibre of talent our Private Equity practice attracts and our commitment to our clients."