Traditional partnerships "fast becoming out of date"… Lawyers demand further evidence over lost music masters…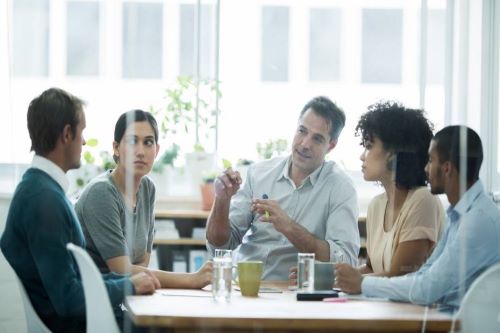 Legal services firm Axiom announces new era of growth
On demand legal services firm Axiom has announced a new private equity investment, ending speculation about a potential IPO.
The firm, which operates in the US, Canada, Asia Pacific, UK and Europe had been expected to launch an IPO to fund expansion internationally but has instead announced strategic investment from global PE firm Permira.
"Our industry is in the early days of a complete transformation, away from the historical law firm paradigm toward nimble, technology-powered solutions," said Axiom CEO Elena Donio, who will continue in the role. "Axiom has been leading that transformation, and this partnership is about preparing for faster innovation, more disruption and extending our lead."
The funds will help Axiom expand in the US and globally, including investment in its technology platform and sales force.
The deal was achieved with assistance from Skadden, Arps, Slate, Meagher & Flom LLP, acting as legal advisor to the Permira funds; Cooley acting for Axiom; and Weil, Gotshal & Manges LLP acted as lender counsel to Barclays, which provided committed financing.
Traditional partnerships "fast becoming out of date"
Some of the world's oldest law firms are among those that are moving away from the traditional partnership model.
According to accountancy firm Hazlewoods, 47% of the 10,400 law firms in the UK are now incorporated businesses rather than partnerships (not LLPs). And this has been driven by sole practitioners and partnerships choosing to incorporate.
In the past 5 years, there has been a 22% reduction in sole practitioners and a 35% reduction in traditional partnerships.
"Over the past five years there has been a huge shift in how law firms are structured. Some would say the 'traditional' partnership structure is fast becoming out of date," Andy Harris, partner at Hazlewoods, told CityAM.com.
Lawyers demand further evidence over lost music masters
Universal Media Group has hit back at a class action filed on behalf of musicians who it's claimed lost master recordings of their work in a Hollywood fire.
Attorneys for the band Soundgarden and others, say that UMG received an insurance payout of U$100m following the Universal Studios fire in 2008 – and they want compensation for lost masters.
However, UMG has asked the court to deny the claim, saying that lawyers are fishing "for a new angle and new plaintiffs." The company said that the bands' contracts stated that UMG owned the masters and that any payments due were based on royalties not insurance payments.
Soundgarden's attorney Ed McPherson says UMG are playing "discovery games" and told Billboard.com "… we feel that UMG artists should get 50% of UMG's recovery." He claims that redacted court files contain something UMG doesn't want to be seen.