Legal profession could be next for blockchain revolution… Allen and Overy takes Ashurst finance team… Korean firm joins international network…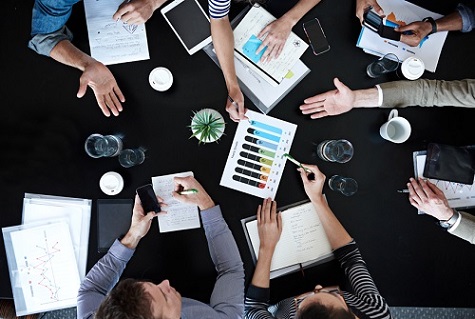 Legal profession could be next for blockchain revolution
Blockchain technology is set to revolutionize the legal profession and law firms need to be ready to adapt.
That's according to Bernard Marr, keynote speaker on technology and business and the author of Data strategy. He believes that there are great opportunities ahead for those firms that becoming experts in blockchain.
Writing at Forbes.com he says that clients in industries from publishing to healthcare are moving towards the use of blockchain due to its robust security credentials.
"Law firms that position themselves as blockchain experts will be relied upon by other businesses for guidance and support," he says.
Marr added that law firms should be ready when clients come asking questions about relating to their use of blockchain technology including its use for contracts, land registry and deed management.
However, as with most industry disruptors there will be an impact on legal profession jobs as blockchain becomes more widespread. Intermediary roles and those that review and execute contracts are likely to be among those affected.
Allen and Overy takes Ashurst finance team
International law firm Allen and Overy has appointed Lawrence Bercovich as a partner in its securitisation and structured finance practice in New York.
He joins from Ashurst with a team of four associates and has over 20 years of experience, 15 years of which have been dedicated to collateralized loan obligation transactions and other structured products.
Korean firm joins international network
A South Korean firm has been added to the International Lawyers Network this week.
Lee International is a full-service law firm founded in 1961 with a range of practice areas in addition to its long-standing intellectual property practice rooted in technology and cross-border transactions.
The network now comprises 91 full-service and specialized law firms and over 5,000 lawyers in 67 countries on six continents.