Mai Chen, who recently launched MyAdvice.Legal, predicts the traditional law firm will have to change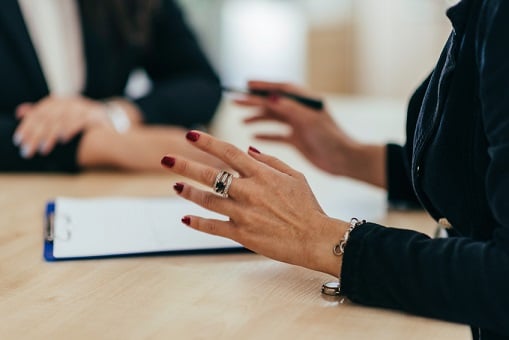 As the managing partner of her own law firm, it isn't lost on
Mai Chen
that there is a constant need to evolve even in the business of law, which many would deem more traditional than other professions.
"I think the whole concept of the traditional law firm will have to change," she says.
In a way, it isn't surprising to see Chen spearhead change in the New Zealand legal industry. She has proven she is a trailblazer by establishing Chen Palmer Partners in the 1990s with the Rt Hon Sir Geoffrey Palmer QC, the country's former prime minister. The firm continues to be a force as one of the first boutique law firms in New Zealand, and as one of the first boutiques in Australasia to focus on legislation and public policy.
Now, Chen is out to change the legal industry in the country again with the launch of
MyAdvice.Legal
, an online platform that aims to make the way lawyers and clients work together more efficient. She says she created the service for both clients and legal professionals.
Chen says there are many clients who call her for advice on matters that are outside of her area of expertise.
"I did not have visibility of whom to send them to, either outside of the ad hoc method of lawyers I know and asking around the other lawyers at my firm. Migrants in particular find it hard to know the best lawyers to go to as they arrive with few networks and sometimes poor or no English," she says.
One of her first priorities after the launch is to translate the site into Mandarin, which is also connected to improving the customer experience in the legal field, one of her reasons for establishing the service.
"Some love their lawyers and sing their praises to me. Others tell me that lawyers speak in gobbledygook, they are not responsive enough, not transparent enough, too focused on hours billed and not outcomes, too expensive, not commercial, [and] the list goes on," she says. "The research confirms that clients want quality legal advice and service delivery, communication and responsiveness, a commercial approach, and value for money – but there is a gap between their expectations and reality. MyAdvice.Legal is seeking to close that gap by the 10 customer promises lawyers agree to when they register onto the site and the way the site works to give clients the benefit of a contestable market of the specialist lawyers who can solve their legal problem."
The service isn't just focused on clients, however, as it also wants to improve the way lawyers work and the outcomes they achieve from that work.
"I also created the service because lawyers need to be responsive to technological changes to work with clients online and remotely, and to get the cost and quality benefits that artificial intelligence brings to lawyers' advice," she says. "I also wanted to improve outcomes for lawyers. Lawyers will be able to promote their own specialised experience via their online profiles, and by contributing blogs and articles. MyAdvice.Legal will feature the profiles of a certain number of lawyers each week, giving all lawyers registered with the site additional visibility. This will help lawyers who may be finding it hard to profile themselves within firms and it should also facilitate flexible working for lawyers. It should benefit lawyers who are parents and super-diverse lawyers."
The service is simple to use. Clients provide descriptions of their legal problem, and those "instructions" get sent to lawyers the lawyers best suited to the specialty area. Lawyers then certify that they do not have conflicts of interest and provide a description of legal services they propose to provide, an estimated time frame for the matter, and the legal fees and costs the clients will need to pay. After a matter is finished, clients can post reviews of the service they were provided.
Chen says that MyAdvice.Legal, which was soft-launched earlier this month, can be used by a range of clients, from corporates to not-for-profit organisations and individuals. There are more than 33 areas of law explicitly listed on the platform, and lawyers on the platform must hold a current practising certificate from the
New Zealand Law Society
and must either be qualified to practice on their own account or be duly supervised by a supervising lawyer who is qualified to practice on their own account.
The benefits are numerous, Chen says.
"Clients will be able more easily to find the best lawyer for the job. They can get a range of lawyers who can assist and choose the one that has the best expertise and experience to suit their needs. The increase in competition between lawyers will ensure that clients receive the legal advice they need at a reasonable cost. The service is free for clients," she says.
The platform also makes lawyers adhere to 10 promises, which include providing the first hour of consultation for free and to not exceed the budget without express permission from the client. Lawyers will also need to provide weekly progress reports to the client, respond to client calls within a working day, communicate with clients in "plain English," and to let clients know when another lawyer is tapped to work on the matter. Lawyers on the platform will also need to provide pro bono advice to at least one client per year.
Chen has also not forgotten about the technological side of the service.
"Clients also get access to their own encrypted portal for secure document and advice storage and a videoconferencing facility, meaning that even rural or remote clients can converse with their lawyer wherever that lawyer is, when and how they wish. For remote clients, being able to access the best lawyers, despite not being face to face, is a significant benefit," she says.
For the lawyer, the platform enhances their reach and allows more focus.
"Lawyers will gain exposure to a wider range of clients, without having to rely just on word-of-mouth referrals to get new clients. It will allow lawyers to focus on and excel in their area of speciality and chose which instructions to bid on as best suits their workload. It has particular advantages for women and minorities who are disproportionately underrepresented in the partnership of firms in the traditional marketplace," Chen says.
"MyAdvice.Legal will give both clients and lawyers more choices," she says. "I think value billing will become more prevalent and AI will be essential to keep the price of advice more consistent with client expectations. I also think lawyers will have to focus on their core specialties and not stray into legal areas they are not truly experts in. Setting up a flexible, client driven marketplace will even the playing field."
Related stories:
Kiwi lawyer to headline Women World Changers Summit
On a mission to elevate NZ's in-house teams