The legal community is uniquely positioned to help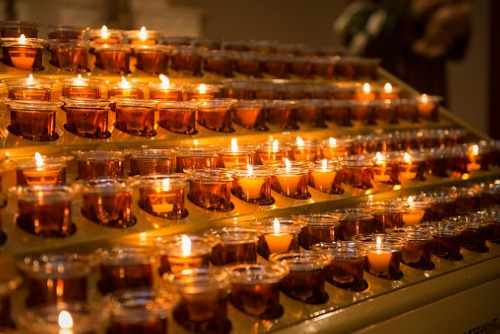 Leaders in the legal community have called on fellow legal professionals to be united in the effort to help in the wake of the Christchurch terror attack.
A lone gunman killed 50 people on Friday after indiscriminately shooting in two mosques in the South Island city.
Kathryn Beck, New Zealand Law Society president, said in an open letter to lawyers that the legal profession as a community "share a sense of horror and disbelief" at the terrorist attack.
"As a profession, we also need to consider how we address a tragedy of this scale with our colleagues who may be having to deal with some of the distressing details of the attack," she said.
"I urge the profession to come together, and work together, as a strong, caring and inclusive community. I am sure you will join me in expressing our deepest condolences and solidarity with the families, friends and communities suffering so deeply in the wake of this national tragedy," she said.
Kate Davenport QC, New Zealand Bar Association (NZBA) president, said that barristers should contribute to the discussion on how terrorism can be prevented by the law.
"As lawyers, we understand that the law should help prevent events such as Friday's shootings. We also know how different laws fit within the overall legal framework and where the conflicts can lie," Davenport said. "This is an opportunity for us all to contribute to making our communities safe without sacrificing the very reasons why people choose to live in New Zealand."
Davenport said that she is encouraged that the attack has not tempered the legal community's desire to help. "I feel a sense of relief that at least this has not changed in the last three days," she said.
Canterbury bar members should not hesitate to contact the NZBA's care panel for any question or issue, Davenport said.
The attack drew strong condemnation from Mai Chen, managing partner of Chen Palmer Partners. Chen described the attack as a "grotesque display of violent racism and intolerance." Chen chairs the Superdiversity Institute for Law Policy and Business, New Zealand Asian Leaders, and SUPERdiverse Women.
"New Zealand has a very high ranking in the Global Peace index, but we can take nothing for granted," she said. "Some New Zealanders of different ethnicities experience racism in this country every day and it is not all right."
"As the superdiversity of our country continues to increase, the challenges of melding a population of over 200 different ethnicities needs to be carefully thought about and worked on. I cannot imagine the vulnerability and grief the Muslim community is experiencing now. They did nothing wrong. Yet they have been killed and injured," she said.
She said that hope can be seen in the fact that the attack has generated universal condemnation and outrage.
"This confirms the pride we feel in calling New Zealand home because of the shared value of respect and dignity for every person regardless of colour, race and religion," she said. "New Zealanders need to continue to strengthen a culture which condemns the racism faced by ethnic minorities and refugees just because of their different culture, language and religion. The migrant and refugee community will continue to be committed Kiwis contributing to this country."
"Our thoughts and prayers are with the families and friends of the victims."
Related stories