Gerald McKay has been sentenced to jail after stealing money from client trusts.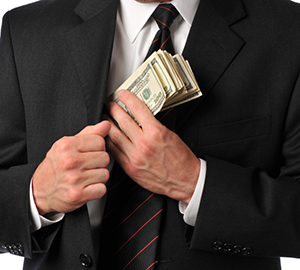 Gerald McKay was sentenced to four years and six months in jail on Wednesday after he was found guilty of five charges of theft, five charges of using a document for pecuniary advantage, and one representative charge of criminal breach of trust back in February.

McKay shifted money his clients' trusts into his own business accounts for day-to-day expenses for his firm McKay Hill Lawyers, Stuff reported.

"You were using your clients' money as your banker," Judge Colin Doherty said, adding that his clients not only suffered loss of money but suffered from deceit and stress.

The Law Society began an investigation into the trust account of McKay's firm. The Law Society found invoices created to cover up the deficit but the offending was uncovered during the investigation. He was president of the NZ Trustees Association from 2004 to 2010.

One theft involved the removal of $556,000 removed from a clients' trust fund and estate without their authority.

Doherty told McKay during his sentencing that he would not receive any credit for remorse because he had not shown any.

Evelyn Evans read a victim impact statement to the court, saying that she had thought of McKay as a friend. She and her husband created a trust for their retirement fund, which she changed after her husband suffered a stroke to ensure their children would each receive $50,000.

"[Mckay] typed this up even though he knew the money was already gone," she said.

McKay's lawyer said the charges had led to him loosing his profession and suffering in the community. He had also suffered from ill-health and had been admitted to hospital numerous times over the last year.