A lawyer fined for racial harassment over the treatment of a clerk is set to appeal the decision, saying he was only correcting his grammar.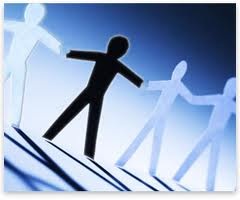 An Auckland lawyer has been ordered to pay $7500 in compensation after the Employment Relations Authority found that he had racially harassed and bullied a Sudanese-born law clerk.

But John Appleby, the sole director and practitioner at Ladbrook Law, disputed the claim, saying he was only correcting the clerk's grammar.

"It sends a chilling message when correcting grammar leads to accusations of racism," he said.

According to the Stuff, Appleby indicated he planned to appeal the decision.

"There was evidence Mr Bashir was hurt by the respondent's behaviour," said ERA member Tania Tetitaha.

The case related to Appleby's treatment of a former employee Rabah Bashir, who emigrated from the United Arab Emirates at the age of 11 and graduated from Victoria University with a law degree in 2013 before he began working as a law clerk that summer. He was made redundant at the end of 2014 in a business restructure and then took the case to the Employment Relations Authority.

The ERA's decision said that Appleby had make comments to Bashir that "bilingual speakers have weaknesses in both languages" and "written English can at times be difficult for non-native speakers".

But Tetitaha said Bashir had a high level of academic literacy in English, graduating with a law degree and achieving NECA merit.

"His Arabic ethnicity and bilingualism did not prevent these milestone achievements. If anything his ethnic background appears to have spurred him to achieve," she said.

"There was no evidential foundation for Mr Appleby to comment upon Mr Bashir's racial background including in particular his bilingualism when critiquing his work performance."

The ERA did reduce the bullying compensation by 25 per cent after finding that Bashir was partly to blame for Appleby's outbursts by being "belliegerent".

"I am not surprised that John has still not accepted his comments were unjustified," Bashir said.

"He failed to understand for two years, despite me telling him, my lawyer telling him and now the ERA telling him."

Bashir was ordered to pay Appleby $1,322 in damages for a cancelled phone plan in a separate counter claim before the ERA.