The censuring of a NZ lawyer with a previously unblemished record has prompted the NZ Law Society president to remind lawyers to put their hand up when inundated with a heavy workload.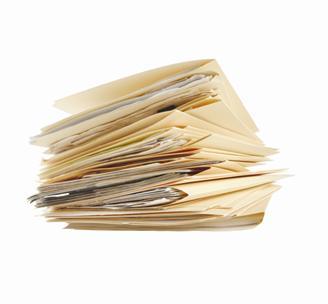 "I think it's a really sad story and it's the sort of trap which is easy to fall into."
That is how
New Zealand Law Society
president Chris Moore describes the case of Wellington lawyer Dianne Lester, who was censured, fined and ordered to pay legal costs by the Lawyers and Conveyancers Disciplinary Tribunal this month.
Lester, a solicitor who has previously acted for retail banks, liquidators, secured creditors, government departments and debt collection agencies, admitted to one of charge misconduct, four of unsatisfactory conduct and one of negligence reflecting on fitness to practise or bringing the profession into disrepute.
But in a decision released on July 9, the Tribunal accepted her conduct was not deliberately dishonest and did not display widespread incompetence or negligence which required a need to protect the public.
"If you stand back and look at it, she had a long and unblemished career of 25 years, and she simply was overcome by a huge workload and unfortunately missed some critical dates," Moore told NZLawyer.
Lester's offending occurred while she was acting for a debt collecting agency in large scale and extremely high turnover debt collecting matters in the District Courts.
It included failures to pursue claims in a timely fashion which resulted in the claims coming to an end by operation of law, failures to advise her client that the claims were at an end, and failures to answer requests for information.
As a result, the Tribunal censured her, imposed a fine of $7,500, ordered her to pay legal costs of $26,006 to the Law Society, and reimburse hearing costs of $4,632.
"The Tribunal felt there was no deliberate intent, and they were impressed that she had admitted her failings, and that she was remorseful," Moore said.
"They also took into account that there were considerable external pressures on her at the time, and to be fair, you can see how this sort of series of errors could have occurred, when you take into account the external pressures and the huge workload that she had on."
Lester's case provided a reminder to all lawyers to keep an eye on workloads, he said.
"Lawyers are often under enormous pressure and it's a job which invariably involves deadlines, and you just can't afford to miss them. It is actually very easy to miss them if you become overloaded with work.
"So when you get to a stage where you are so overrun with work that it can have an impact on your performance, then you need to put your hand up and try to get help, or take the really brave step of not taking on any more instructions."
Lester had since made changes to her practice and methodologies to ensure it didn't happen again, he said.