Firm plans future growth with potential IPO... Skadden advising Murdoch business as Comcast seeks deal...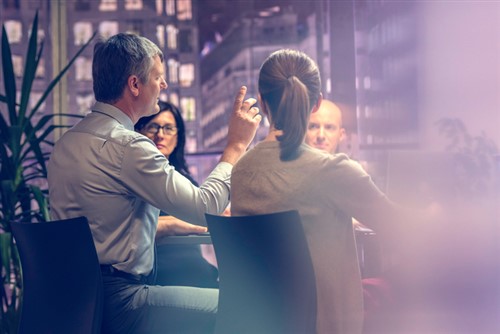 Corporate partner Stephen Lu and banking finance & projects partner Rob White have led a team from Norton Rose Fulbright advising the Hammon Family on their successful tender to operate the Sydney Harbour Bridge's tourism climb business.
The 20-year concession arrangement with Roads and Maritime Services is a high-profile, landmark tender.
It will see the Hammon Family, known for their Scenic World in the Blue Mountains attraction, operating the business from October 2018, offering climbs on the arches of the bridge, a bridge experience centre and a pylon lookout.
The experience is ranked as one of the most popular tourist activities in the city, undertaken by 3.4 million thrill-seekers over the past 18 years.
The HSF team included partners Bernard O'Shea, Frances Drummond, Alex Whiteside and Katherine Morris; senior consultant Karel Potgieter; senior associate Annika Martz; associates Alice Winter-Irving, Katherine Ashbolt, Alyson Poole and Kirsty Farmer; and lawyers Dean Zinn, Hugo Gotterson and Davor Tocakovic.
Rob White says working on the deal was an honour.
"I am delighted that we have been able to assist the Hammon Family, a local NSW family business, in pulling together such a strong proposal and helping them to close out this transaction with RMS," he said.
White added that the work on this deal was a real team effort – both with the client, other professional advisers and utilising the expertise of a
multidisciplinary team at Norton Rose Fulbright including project, corporate, banking, IT/IP and employment specialists.
"Sydneysiders are understandably proud of the Sydney Harbour Bridge and should be excited by the Hammon Family's vision for this world-renowned tourist attraction," he concluded.
Firm plans future growth with potential IPO
International law firm DWF is considering an IPO as it mulls plans for expansion.
The UK-headquartered firm already has international offices including four in Australia - Brisbane, Melbourne, Newcastle, and Sydney- but going public could provide funds for geographical expansion.
The plan would certainly include a faster route to greater use of technology, part of the firm's stated "doing things differently" strategy.
In a statement, DWF says "we have plans to increase our investment in information technology and Connected Services."
The firm also believes that an IPO would also enhance its ability to attract and retain talent.
Although listing on the London Stock Exchange is the main route considered now, the firm says it will continue to consider all options and that it is business as usual in the meantime.
Skadden advising Murdoch business as Comcast seeks deal
Skadden is advising Rupert Murdoch's 21st Century Fox which has received an unsolicited bid for certain assets of its entertainment portfolio.
Comcast's U$65 billion bid is a rival to the bid already agreed by 21st Century Fox from the Walt Disney Company which includes a pre-merger spin off of certain businesses.