New Zealand got mentions last week at a major Women in Business Law Awards held in Hong Kong thanks to top Kiwi firms that received accolades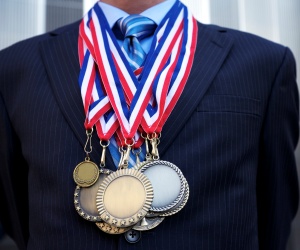 Russell McVeagh and Simpson Grierson were both recognised as the top of their field at the 2014 Euromoney Asia Women in Business Law Awards that were held in Hong Kong last week.
Russell Mcveagh took home the award of New Zealand Law Firm of the Year, while Simpson Grierson received Best Firm for Diversity by National Firm.
The awards, which are Asia-wide in scope, celebrate the achievements of law firms setting the standard in female-friendly work practices, and women leading the field in practice areas across Asia.
The firms were judged on the best initiatives for gender diversity, innovation, work-life balance, pro-bono work and talent management.
Russell McVeagh's award recognised its commitment to diversity in recruitment and promotion, and the initiatives it has in place to mentor and develop women in law.
The firm's female partners are some of the leading lawyers in New Zealand and are also represented on the firm's board and management committees, and are involved in recruiting, training mentoring highly promising lawyers and law graduates.
Five Russell McVeagh partners have also won individual awards at the Australasian Women in Business Law Awards since the award's inception in 2012, including two wins in 2014 for partners
Pip Greenwood
(Capital Markets) and
Deemple Budhia
(Rising Star, Finance).
Another Kiwi winner on the night, Simpson Grierson, has been leading the charge towards diversity in New Zealand.
In September, it was the first organisation in the country to receive the Rainbow Tick, a benchmark that recognises workplaces which understand, value, and welcome sexual and gender diversity.
It was also a big winner in the Australasian Women in Law Awards, held in August, taking home an impressive four awards on the night.
These included individual awards for partner Karen Ngan for "best in TMT" and partner Phillipa Muir for "Best in workplace relations, employment and safety", and two firm awards for "best firm for diversity" and "most innovative firm".
At the time, HR director of Simpson Grierson Jo Copeland, told
NZ Lawyer
she the firm was beginning to see the fruits of its labour.
"We re-did our strategy about 18 months ago and diversity was one of the big things we wanted to focus on," she says.
"We've done so much in that area, so it was great to be recognised…there has been a really strong focus at board level on diversity and inclusion and the work has really just started to pay off dividends."