The incident took place in a courthouse conference room in Louisville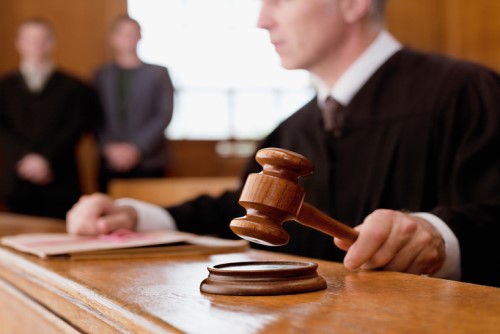 A lawyer in the US state of Kentucky was arrested last week for allegedly assaulting another attorney with an aerosol can in a courthouse conference room.
According to the Louisville Courier Journal, Lindsey Scott was charged with second-degree assault for hitting fellow lawyer James Moore on the head with a can of Lysol as he entered the room. Court records showed that a deputy heard someone yelling for help and found Moore restraining Scott.
"I was totally blindsided while peacefully eating breakfast," said Moore. "First thing I felt was a thud. Just a scalp wound. My friends need not be concerned."
Both lawyers were taken to the hospital, Moore for lacerations he suffered from the blow, and Scott because he complained of chest pains. Moore said that he had to get about a dozen staples for his injuries.
"All concerns should be for my perpetrator," said Moore. "Something is apparently very wrong in his life."
Scott was booked into metro corrections and charged with assault. He has been released from jail and is expected to appear before a judge later this week.