Environment and planning and banking and financial markets experts move up the ranks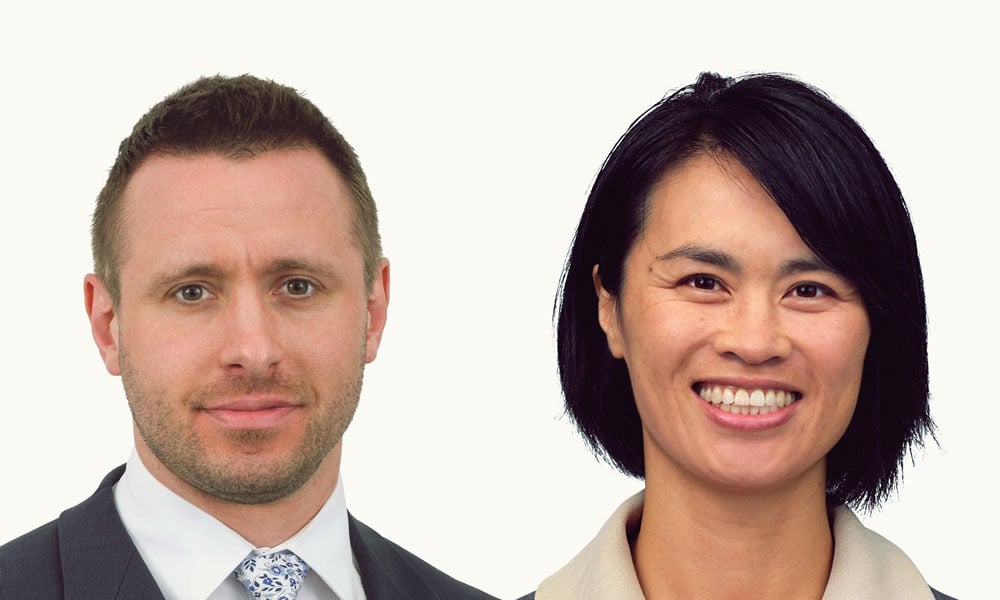 Kensington Swan has elevated Ezekiel Hudspith and Pauline Ho to special counsel.
Nicky McIndoe, environment and planning partner, said that Hudspith is an asset to the environment and planning team and to the firm as a whole.
"He has a wealth of experience in resource management matters, and he is flexible and collaborative in his approach. Ezekiel is a team player and a fantastic mentor for other members of our team. He is very deserving of this promotion and has a very bright career ahead of him," he said.
Hudspith, who is based in Wellington, specialises in all aspects of the Resource Management Act (RMA) and related legislation. He helps clients to obtain resource consents and designations, as well as make submissions on changes to district and regional plans. His practice assists the government and government bodies in carrying out major infrastructure projects, including options assessment (MCA) processes and obtaining RMA approvals, the firm said.
Ho, who is based in Auckland, has extensive experience in financing transactions both in New Zealand and internationally. She has particular experience in corporate and structured lending, fund and financial institution-based lending, and real estate finance, the firm said. She also has international experience, having worked for more than 14 years in the UK for major global banks and financial services providers.
"Pauline is a very talented lawyer and a wonderful addition to the team. Although she has been at Kensington Swan less than a year, she has already proved herself a valued member of the team and deserving of this role," said Catriona Grover, financial markets partner.
The special counsel promotions follow the firm's addition of partner Liz Lim in Auckland last month. Kensington Swan also recently promoted Dominika Mitchell, Ruvin Pattiaratchi, and Charlotte Evans, who were elevated to associate at the start of the year.
The appointments come before Kensington Swan combines with Dentons, the world's largest law firm by headcount.