James Nolen says he expects to see "a likely surge in insolvency-related work, particularly as new laws are passed to try to assist businesses"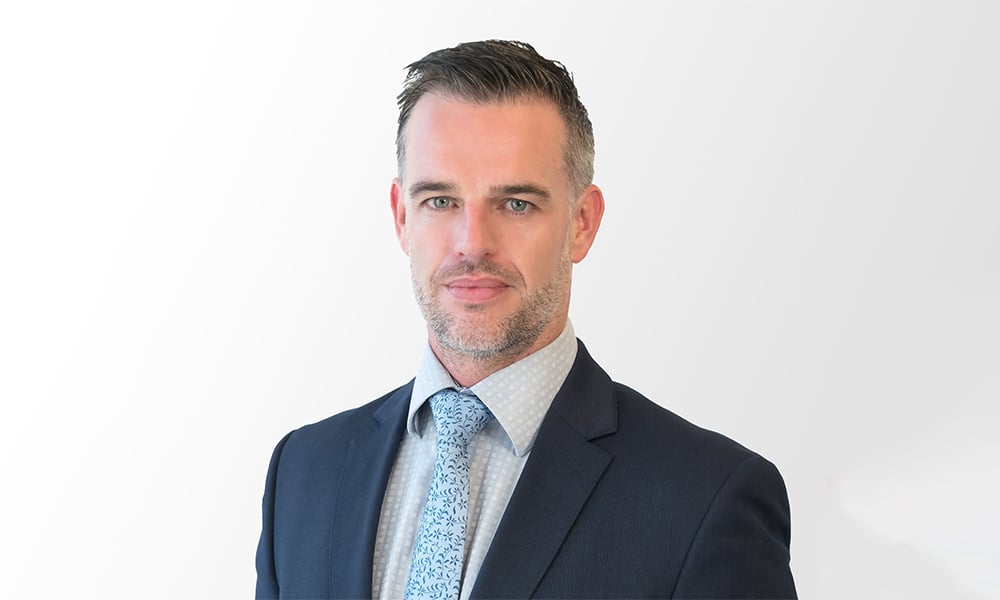 The COVID-19 pandemic has been tough on the legal industry, but James Nolen is looking on the bright side. The K3 Legal director believes that this could be a boom period for insolvency lawyers as legislation moves forward to aid businesses in the current economic climate.
Helping clients solve their problems and serving as a trusted advisor is what keeps Nolen going as a lawyer, and even though it was a tendency towards competition that got him into law in the first place, he believes in "cordial and respectful counsel-to-counsel communications."
In this interview, Nolen also talks lawyers' tendency to work too hard and the need for balance, the firm's boutique multidisciplinary model and his hopes to travel again after the pandemic.
What made you choose a career in law?
It was somewhat by default after a process of elimination. Through school I always had an expectation that I would attend university and pursue a white-collar profession, but with no particular interest or ability in the sciences or maths, the options were narrowed. I trod the common path of combining law studies with a commerce/management degree but with a naturally competitive (and some might have said argumentative) nature, law was the obvious default. The variety of a career in law makes in both challenging and enjoyable.
What do you love most about your job?
Being a problem solver and a trusted advisor. While carrying the burden of a client's problems can be stressful, it is such a good feeling when you can assist in resolving them, whether it be through success in the courts or a pragmatic, negotiated outcome.
What is going on at the firm? Are there any new programs and initiatives that you're particularly interested in?
The firm, as part of the K3 Group, is going from strength to strength. Around three years ago we launched the K3 brand and added the consulting and accounting divisions of the business to the legal offering. We now have all three businesses operating at our purpose-built premises and we are seeing the synergies and benefits of a boutique multidisciplinary offering. It was always going to be a bit of a risk taking on a new model that branches out from the traditional law firm offering, but it has been very satisfying to see the vision come to fruition and continue to flourish.
What has been your proudest accomplishment in the last year or so?
It has been fantastic to see the firm gaining recognition from our peers and the industry. We were finalists across three categories of the NZ Law Awards last year, winners in the innovative firm list in the last two years, and are starting to gain some traction with the leading international directories' rankings.
What should the profession and law firms focus more on?
Commercial outcomes and cost-effective solutions. As a litigation practice, we too often see opposing parties and counsel adopt unnecessarily combative positions that ramp up costs and make win-win outcomes difficult. It is possible for parties and counsel to cooperate on procedural aspects of a dispute to ensure they are completed efficiently and to narrow the issues, while continuing to argue the ultimate merits. Cordial and respectful counsel to counsel communications should be the norm, not the exception.
What are the challenges you expect in your practice, and in the business of law in general, going forward? What challenges are particularly pressing in the country's legal industry?
Linked to the point above, access to justice and the cost of engaging lawyers is very topical. I also believe that, on the whole, lawyers are expected to work too many hours and this can lead to burn out and/or disillusion. The challenge for the profession is to find a balance between our worth, our cost and our ability to deliver results for our clients.
What are you looking forward to the most in the coming year?
Off the back of the COVID-19 lockdown, as much travel as ongoing restrictions and work commitments will allow. We are blessed to have such a beautiful country to explore if the borders remain closed but, if the bubbles are burst, I'd love the opportunity to get further afield to warmer climates over our colder months. As an insolvency lawyer, the silver lining to the struggling economy is a likely surge in insolvency-related work, particularly as new laws are passed to try to assist businesses. This will hopefully lead to some interesting and novel cases.