Ashurst partner is first lawyer to be president of ARITAS… Asia Pacific lawyers among new counsel at Skadden…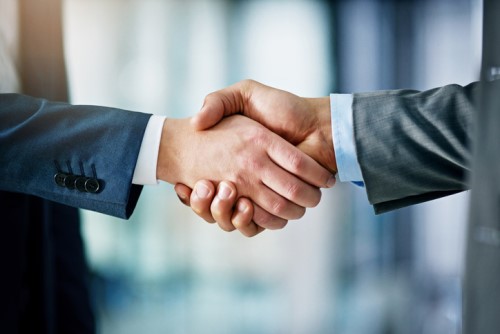 International firms announce mergers
Two international law firms have announced new tie-ups, one in Singapore and Brunei; the other crossing the Atlantic.
Eversheds Sutherland has merged with Harry Elias Partnership to form a new firm operating in Singapore and Brunei after many years of working closely.
Eversheds Harry Elias is live as of 1st June 2017 and has 29 partners, over 80 fee-earners and more than 170 people. The firm's managing partner is Philip Fong.
"Eversheds Harry Elias will be among the top 10 largest law firms in Singapore and is the only international law firm to have an office in Brunei Darussalam. Through this merger Eversheds Harry Elias will become a significant player in the ASEAN region," Fong said.
Meanwhile, UK-based firm Bond Dickinson, which also has an association with a German law firm, has announced a merger with US firm Womble Carlyle.
The firms launched a strategic alliance a year ago but will now take the next step by creating a new entity known as Womble Bond Dickinson with 420 partners and more than 1000 lawyers.
Both firms will continue to operate as separate legal entities with their own management but the new entity will have four members from each LLP on its board.
Ashurst partner is first lawyer to be president of ARITAS
The managing partner of Ashurst's Melbourne office has been appointed president of ARITAS, the professional body for restructuring and insolvency practitioners in Australia and for those working in the field of business reconstruction and corporate and personal insolvency.
Ross McClymont is the first lawyer to be appointed to the role, to which he brings 25 years' experience in his specialty; restructuring, insolvency, distressed investment, debt trading and debt recovery matters.
"I am delighted to be the first lawyer appointed as president. I look forward to continuing to work with the Board and our members to further ARITA's mission of supporting restructuring and insolvency professionals and to promote the ideals of the profession to the public at large," McClymont said.
Asia Pacific lawyers among new counsel at Skadden
International law firm Skadden has appointed 25 lawyers to counsel, effective 1st June 2017.
In Asia Pacific there are two promotions, corporate lawyers Olivia Odell in Hong Kong and Yuting Wu in Shanghai. Most of the lawyers promoted are in the firm's US offices with some in London.