PwC enters flexible lawyer business… Legal directories remain a key way to attract new business…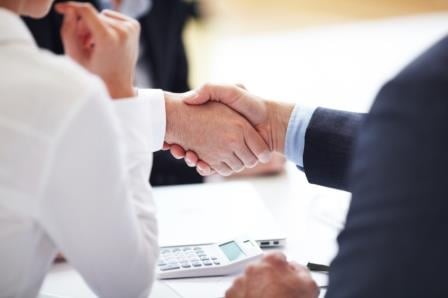 International firm hires construction team from Lander & Rogers
HFW has hired construction lawyer Ian Gordon from national firm Lander & Rogers.

Gordon made the move with associate Beth Mulock, and will work from the firm's Sydney and Perth offices.

He has wide experience in the sector and prior to his 5 years as partner and almost 2 years as special counsel at Landers, Gordon was senior legal counsel at real estate firm Stockland.

His law firm tenures include partner at HWL Ebsworth, special counsel at Norton Rose Australia, senior associate at Herbert Smith Freehills, solicitor and senior associate at MinterEllison, solicitor at Allens, and articled clerk and solicitor at Herbert Smith Freehills.

The team joins the firm at a time of expansion and its rebranding to HFW from Holman Fenwick Willan.

We are all finding it is an exciting time for the growth of HFW particularly throughout our Australian offices," commented Sydney's managing partner, Carolyn Chudleigh.

"We are extremely excited about Ian and Beth joining our Construction, Property & Projects group," she added. "As HFW grows in Australia, we are pleased to attract high-quality senior lawyers with significant domestic and Asia-Pacific experience who see the benefits of working in a collaborative team-environment."

PwC enters flexible lawyer business
PwC is launching a contract lawyer service called Flexible Legal Resources.

The 'Big Four' accountancy and professional services firm has begun recruiting a team in the UK including a Head of Legal.

The flexible lawyer solutions business has seen many entrants in recent years and includes Pinsent Mason's Vario, Axiom Law, and Lawyers on Demand.

Legal directories remain a key way to attract new business
Legal directories remain a key way for clients to find external counsel but, as with so much these days, they are also increasingly turning to social media.

A study from MD Communications has found that 81% of law firms highlight their rankings in Chambers & Partners and the Legal 500 when pitching for work and 60% of general counsel consult directories before appointing a law firm.

The research, released at the International Bar Association's annual conference in Sydney last week, shows that most law firms believe legal directories are still important and are here to stay.

Four in ten law firm respondents said listings has brought in international work and more than half said clients mention their rankings.

"The directories are here to stay, and they are used. While this research uncovered some dissatisfaction with the directories, importantly the main directories are shown to be generally useful," commented MD Communications managing director Melissa Davis.

"Our white paper shows the industry genuinely believes legal directories will remain very relevant for some time and therefore it is important that law firms think strategically about them as a key part of their communications strategy," she added.