The judges' gender and previous decisions they have handed down in court could endanger them as the Taliban advances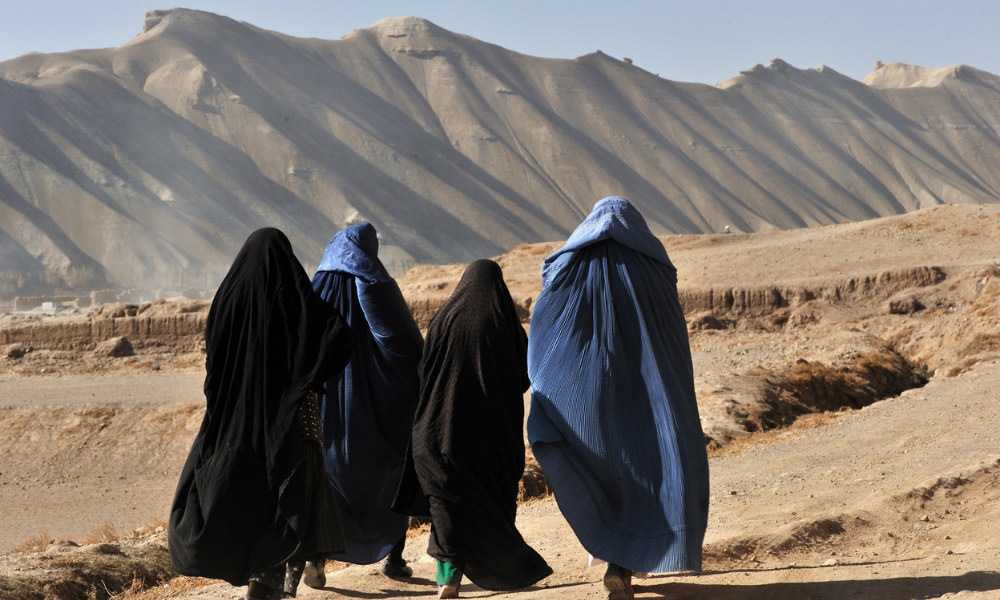 The International Association of Women Judges (IAWJ) has called for the protection of female judges in Afghanistan following the takeover of the Taliban.
According to a statement by IAWJ President Justice Susan Glazebrook, the organisation was concerned that the judges' gender, the nature of their work and previous decisions they handed down in criminal, anti-corruption, and family courts could put them "in particular danger" if the Taliban's advance extends to Kabul, given the chance that individuals charged by these judges could be freed from jail.
"We want to draw particular attention to the situation of Afghan women judges, given the special role they have played and are still playing, in upholding the rule of law and human rights for all, and the particular dangers they face as a result. We honour their commitment and their courage," Glazebrook said.
At a virtual meeting held last month by IAWJ affiliate the Afghan Women Judges Association, a number of Afghanistan-based attendees delivered "an urgent and critical message" to their overseas colleagues, she said.
"One by one, they spoke about the dangerous and difficult conditions in which they live and work. Some judges have lost their lives in terrorist attacks and several of the judges present had received threats," Glazebrook said. "We have since had numerous follow up messages from our members outlining the deteriorating situation. Some have already been forced to flee their posts in the provinces with their families because it was too dangerous to remain."
She pointed out that the judges did not express a desire to leave the country, but merely sought to conduct their work safely and securely. Thus, the IAWJ called for governments to include Afghan female judges and their families in the special measures shielding interpreters, journalists and other essential service providers in Afghanistan.
"By serving as judges and helping develop the Afghan judicial branch, women judges have helped establish the rule of law in their country, an essential pillar of a democratic state. Allowing them to be at the mercy of the Taliban and insurgent groups, given what they have sacrificed, would be tragic indeed," Glazebrook said. "The IAWJ urges those involved in any peace negotiations to ensure that the rights of women and girls are safeguarded."
The Law Society Gazette reported that according to Downing Street, UK PM Boris Johnson welcomed the collaborative efforts worldwide to secure the safety of foreign nationals, Afghan contractors and humanitarian workers in Afghanistan. The UK PM had also been in discussions with NATO secretary general Jens Stoltenberg and UN secretary general António Guterres.
In May, the IBAHRI drew attention to the violence perpetrated against women in Afghanistan when three explosions rocked the area outside the Sayed Ul-Shuhada school in West Kabul and killed more than 80 civilians – most of whom were schoolgirls.