A 2014 innovation index has unveiled a number of Australasian firms that are tackling and overcoming the traditional law firm "sacred cows"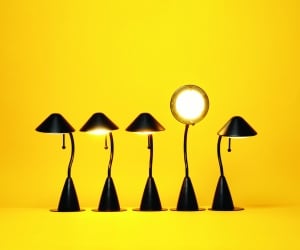 The 2014 Legal Innovation Index has been released and recognises a group of firms as the leading industry innovators across New Zealand and Australia.
In response to the rapidly changing nature of the legal industry, LexisNexis Pacific and Janders Dean launched the Legal Innovation Index in 2013 to be able to track what they call the industry's "game-changers".
Rachel Travers, the executive director of LexisNexis NZ, Ltd told
NZ Lawyer
that the firms recognised in the index are challenging traditional operating models to deliver more engaged staff, more efficient systems and more value for clients.
For many, flexible working environments were part of the key to the solution, she says.
"The 2014 Legal Innovation Index revealed a positive trend toward the uptake of flexible working models in the legal industry," she says. "Fifty percent of the firms recognised in the index included flexible working environments as part of their key innovations." "
In New Zealand, the firms that received a highly commended award for their innovative approach to the business of law were
Simmonds Stewart
and Chen Palmer.
Simmonds Stewart solicitor Lucy Luo told
NZ Lawyer
that because the boutique firm is focused on technology companies, it works with many entrepreneurs and "perhaps their innovative thinking has rubbed off on us".
The firm's goal is to be the leading commercial law firm for New Zealand's growing number of tech companies, and part of this strategy is to strengthen the brand by focusing on knowledge sharing, says Luo.
The included the release of over 20 legal templates for tech start-ups to use for free earlier this year, ranging from essential governance documents like constitutions and shareholders' agreements, to operational documents like service and non-disclosure agreements.
"Internally we are frequently trialling and adopting new technologies to maximise efficiency and collaboration between our Auckland and Wellington offices," says Luo. "All of our nine lawyers work off a desktop-as-a-solution service that enables them to work from anywhere, and we use Yammer (an internal communication tool) to manage workflow at the start of each day."
Furthermore, Simmonds Stewart strives to have staff members engaged with the purpose of the firm and actively recruits lawyers interested in technology. Diversity is also important - the firm currently has six women, including two at partner level, and four people who are bi-lingual.
New Zealand public and employment law specialist Chen Palmer was the other Kiwi firm to receive a highly commended accolade. The firm was also on the 2013 Legal Innovation Index.
Founding partner
Mai Chen
told
NZ Lawyer
that law does not stay still: All life cycles have shortened in this new connected world, and will continue to do so.
"Incumbency is harder to hold onto and first mover advantage is not long lived; it is harder to stay ahead of the wave and in our experience the only way to stay ahead is to innovate," she says. "Therefore, we are proud to have received this award in recognition of our innovative toolbox approach to diagnosing and solving our clients' public and employment law problems."
Chen Palmer utilises a unique combination of black letter lawyering, public policy and legislative expertise, and an understanding of politics to solve public law and employment law problems, says Chen.
As part and parcel of the firm's innovative approach, Chen's praised book
Public Law Toolbox
acts as a resource for lawyers, advocates and industry associations, business people, citizens and non-governmental organisations interfacing with government, and for government and officials.
Australian firms Coote Family Lawyers, JRT Partnership, KWS Legal and Turnbull Hill lawyers also received a highly commended award.
The six firms that appeared on this year's index have been awarded for a wide range of initiatives, and tackle the traditional law firm 'sacred cows' of the billable hour, time recording, office- bound staff and remuneration.
The panel judges included Michael Roch (Kerma), Steven Hallam (Deloitte), Karan White (Pod Legal), Melissa Davis (MD Communications), Denise Farmer (LexisNexis) and Justin North (Janders Dean).
This firms listed on this year's index are:
Clearpoint Counsel: Delivery of legal services through a genuine alternative model
Hive Legal: Employee engagement, flexible work environment and fixed-fee pricing
Keypoint Law: Improved working and remuneration environment for staff and value for service
LegalVision: Uber-specialisation, flexible working models and internal and external collaboration
Nest Legal: Innovative approach to client service that perfectly services its target market
Nexus Law Group: 'open law' model and bespoke digital practice management system
Judge Steven Hallam, Deloitte's digital partner, was impressed with the calibre of this year's entries.
"It was really pleasing to see all the different ways that entrants are innovating their business models to respond to digital disruption. Entrants are taking advantage of trends such as cloud, mobile, analytics, social, micro-tasking and crowd sourcing which is having a tangible impact on both the client and employee experience," he says.