Reed Smith launches redesigned program for associates... Michael Jackson estate files IP infringement case against Disney...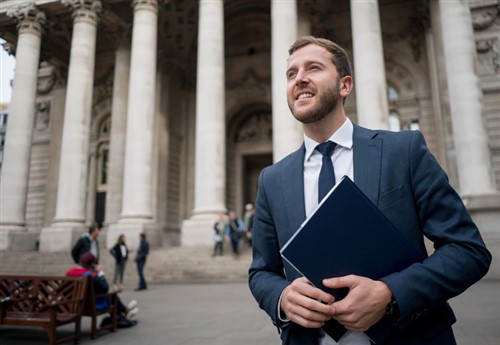 A new global study has found that 74% of lawyers are happy with their career but many are seeking new ways to advance.
More than half of respondents said their main motivation for choosing the legal profession was the intellectual rigour with just 36% identifying financial reward.
The survey of over 1,000 lawyers, with a third of respondents from Asia Pacific, was conducted by Peerpoint, the consultant lawyers platform from Allen & Overy.
Asked what they most enjoy about being a lawyer, 64% said working with a team with interesting and intellectual people, the top answer. This was most prevalent among those working in law firms and as legal consultants, compared to in-house lawyers.
The thrill of big deals; and advising and directing businesses; are other key reasons for enjoying being a lawyer.
The study, available via the Allen & Overy website, also shows that almost a quarter of lawyers have considered quitting the profession.
While 46% of lawyers said that they hope to make partner one day, 81% believe that many young lawyers will not consider it worth embarking on that path.
A similar share expect that the lawyers of the future will have a very different career experience. Most think new skills will be required including greater technology skills.
Reed Smith launches redesigned program for associates
Early career lawyers at Reed Smith will have access to a revamped and comprehensive program to prepare them for their career ahead.
The Associate Life initiative will include guidance on advancement, leadership roles, and long-term professional success.
The firm has introduced a mobile app to provide ongoing performance feedback from more senior lawyers.
There's also an enhanced billable-hours "credit" policy for learning and development and for pro bono and innovation projects; first-year assignments from a general pool to work with various practice and industry groups; and secondment opportunities within the Reed Smith global platform.
The firm will also offer its junior lawyers reverse mentoring with senior lawyers.
Michael Jackson estate files IP infringement case against Disney
The estate of Michael Jackson says the Walt Disney Company and its US TV network ABC has infringed dozens of copyrights during its broadcast of "The Last Days of Michael Jackson" last week.
Papers filed in a federal court in Los Angeles allege that the entertainment company used several copyrighted materials without permission, including recordings of some of Jackson's most famous hits.
Howard Weitzman of Kinsella Weitzman Iser Kump & Aldisert LLP, who, with his partner Jonathan Steinsapir, filed the lawsuit for the Jackson Estate, says Disney's conduct was "particularly surprising given that it has no tolerance for anyone using its copyrighted material in even the most trivial of manners."
Walt Disney Company and ABC have not made any comment on the allegations which have not been proven in court.