Squires hires new corporate partner in Hong Kong… No-deal Brexit looking more likely says Hogan Lovells…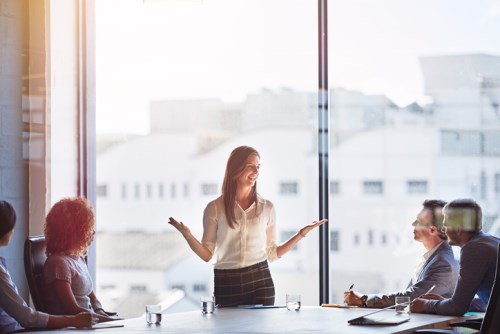 Herbert Smith Freehills expands its technology business
The technology business of Herbert Smith Freehills is taken a major step in its expansion.
Alternative Legal Services (ALT) will launch an eDiscovery in the US and enhance the offering in Asia Pacific. This will include new 9 new hires for the ALT team in New York and 1 in Hong Kong.
The additional capabilities will bring a global 24/7 'follow the sun' approach to the eDiscovery team, currently located in Australia and the UK.
It also expands the ALT business to 11 locations including four in Australia (Perth, Brisbane, Sydney, and Melbourne), together with the UK, and South Africa.
"A globalised approach is an innovative way for us to provide eDiscovery services for clients to seamlessly complement the legal work delivered by the firm. Excitingly, with legal technology developing apace, it will also put the foundations in place for ALT to continue developing new technology solutions to offer clients in the future," commented Libby Jackson, global head of practice for Alternative Legal Services.
Squires hires new corporate partner in Hong Kong
Squire Patton Boggs has hired Anthony Chan as a partner in its corporate team in Hong Kong.
He joins from Stephenson Harwood with a practice focusing on mid-cap corporate finance (IPO) work, representing both issuers and sponsors. He is a lawyer and a China-Appointed Attesting Officer in Hong Kong.
His appointment, alongside the recent arrival of corporate partner Mörk Murdock, who joined our Tokyo office from Davis Polk at the end of last year, is part of our ongoing investment in developing our services across Asia," commented Stephen Chelberg, corporate practice group leader for Asia Pacific.
No-deal Brexit looking more likely says Hogan Lovells
The voting-down of the British government's plan for withdrawing from the EU has increased the likelihood of the UK leaving the EU without a deal.
That's the view of Hogan Lovells which has published its analysis of the current situation.
With little time left (72 days) for any decision of the UK legislature to be implemented, a deal or an extension of Article 50 - which would also require unanimous agreement from the other 27 EU members states – may not be passed into law in time.
Even if there was support for it in the House of Commons, a second referendum or a general election would still potentially fail on their own to bring about a fast-enough solution.
Lawyers, businesses, and officials on both sides of the English Channel are preparing for a no-del scenario.
Hogan Lovells' partner Dr Sébastien Gros, based in Paris, says the French government is working on legislative measures to focus on the immediate issues that a sudden break would bring.
"They cover areas such as the right of entry and residence of British citizens in France, the transport of passengers and goods, pension plan contributions, the recognition of diplomas, access to interbank payment systems and the continuity of contracts," he said.