Global firm launches first-of-kind Asia legal-tech drive… UK announces start date for new lawyer exam…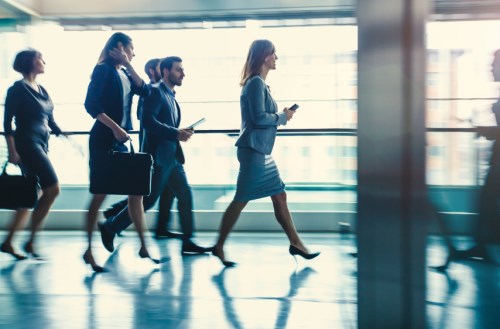 G+T sets 40% female partners target by 2023
Gilbert + Tobin is leading the charge towards gender diversity in Australia's legal professional by setting an ambitious target.
The firm wants 40% female partners by 2023 as it addresses barriers to women's full participation in the workforce. It also wants to ensure that women have better representation in leadership roles in the legal profession.
Managing partner Danny Gilbert says its initiatives for gender diversity are not quick fixes but aim to create a structural shift.
"While we have always had more than 30% of our partners being women we recognise we need to take decisive action towards creating a fully gender-balanced partnership, redressing the financial disadvantages and impact of caring responsibilities that fall disproportionately on women and making flexible work practices a reality for all our people. This is critical to enable both men and women to better balance their work and personal commitments," he said.
Along with the target, G+T is extending superannuation contributions to cover unpaid portions of parental leave for primary carers; providing employees with a 'work from home IT kit'; and offering best-practice parental leave entitlements, flexible working options and return-to-work support.
Global firm launches first-of-kind Asia legal-tech drive
Allen & Overy is bringing its initiative to drive innovation in the legal technology sector to Asia Pacific.
The firm's successful London-based innovation space Fuse has collaborated with startups to address clients' challenges in better, smarter and more cost-efficient ways.
Now it is coming to Asia Pacific with Fuse Asia Week taking place in Singapore from 12th November.
The initiative is a first of its kind for Asia and will bring together established legal technology companies from Fuse in London, early-stage Singapore-based start-ups, government re​presentatives, and clients to learn, discuss and leverage new opportunities to advance their tech agenda.
UK announces start date for new lawyer exam
The new Solicitor Qualification Exam (SQE) in England & Wales will be introduced in autumn 2021.
The Solicitors Regulation Authority says that it will offer more flexibility around training and work-based experience and will also end the need for large upfront fees.
The new exam is designed to create a wider range of options to become a qualified solicitor and a trial run will be undertaken in 2019 to ensure its effectiveness.
"We want everyone to be ready to make the most of the SQE. We have listened to law firms and universities, who have told us that 2021 gives them the right amount of time to prepare," said Paul Philip, SRA chief executive.
He added: "Our priority is creating a rigorous, value for money assessment that drives consistent high standards. The SQE also offers a fresh opportunity to increase access to the profession. A competitive training market, offering real choices, will help the profession attract the best talent."