She said it became apparent she "no longer had the support" of her senior colleagues which she needed if she were to continue as Chair.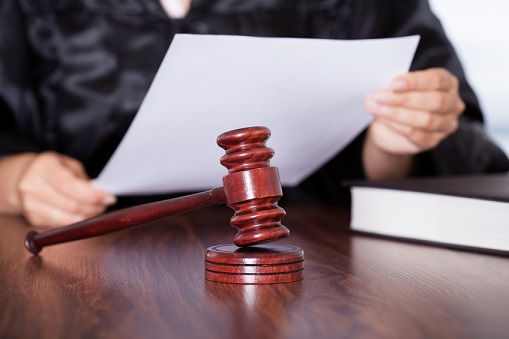 Dame Lowell Goddard QC says that "relentless" media pressure had compromised her position as chair of a UK child sexual abuse inquiry and led her to resign.
Goddard, who
tendered her shock resignation
from the inquiry in August, made the claim in an eight-page written submission to the House of Commons Home Affairs Select Committee (HASC).
The Kiwi judge had been
sought to explain
her resignation, and said in September that the inquiry while having an ambitious goal, was underfunded.
Goddard also said that she sought to reboot the inquiry with her resignation, the third Chair of the inquiry to do so.
"A real and increasing strain, particularly for me but in fact for everyone, was the intensifying media criticism of the Inquiry which commenced around March this year," Goddard says in her HASC sumission.
Part of the criticism lobbed against the judge was her being one of the highest-paid civil servants in the UK during her tenure as head of the inquiry. Her yearly pay package included about NZ$660,000 in salary and about NZ$200,000 in accommodation allowance.
She noted that it had been claimed she was "on holiday abroad" for three months while she was working as head of the inquiry, a claim she refutes.
Saying the "relentless" media pressure against her had "a damaging internal impact" on her and the inquiry, Goddard says she eventually lost support from her colleagues.
"On the morning of 4 August, three of the Panel members came to see me. In discussion with them it became clear that I no longer had the support of my senior colleagues at the Inquiry that I would need if I were to continue as Chair," she writes.
"Following that discussion, I considered what should be done in the best interests of the Inquiry and I took the decision that I should resign," she adds.
Goddard said that her decision was made alone, though he consulted with the Inquiry Secretary whether the inquiry would continue if she resigned.
"There was no contact with the Home Secretary or the Home Office before I made my decision, and no earlier pressure either," Goddard adds.
Meanwhile, the Kiwi judge also hit back at criticism hurled against her, saying that some critics' comments are unjustified.
"I recognise that the fact that we had to postpone the public hearings again, this time into next year, meant that the preliminary hearing was difficult and in some ways damaging to public confidence in the Inquiry. In a formal sense, I had to take and did take responsibility for this," she writes.
"I categorically deny that there was any basis for any allegation of misconduct raised, or causing, or connected to my resignation.
"I did subsequently regret not having called on the Home Secretary personally to offer my resignation," she says.
Nonetheless, Goddard stressed how important the inquiry is.
"I wish to once again reaffirm my total and unwavering support for this Inquiry, to which I made a very real and deep-seated commitment and which I continue to believe in," she writes.
Related stories:
NZ judge tenders shock resignation as UK child sex abuse inquiry head
Kiwi judge criticised, sought to explain shock resignation from UK inquiry
Kiwi judge's resignation as UK child sexual abuse inquiry head explained