Global firms make pledges to increase diversity… Is the US Supreme Court too political?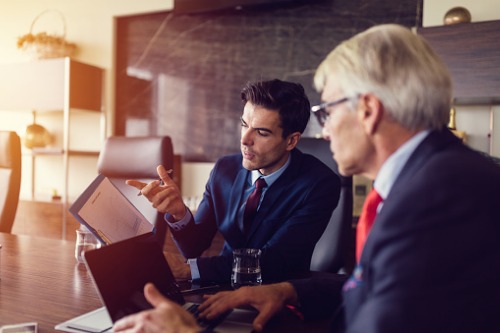 Global legal services firm launches regulatory consulting arm
DWF has launched a new consultancy offering focused on helping clients with the increasingly complex regulatory landscape.
As part of the global firm's Connected Services division, DWF Regulatory Consulting will be led by Andrew Jacobs as partner and head of DWF Regulatory Consulting and Darren Fisher as lead director.
"Our Connected Services division contains a range of businesses that work alongside our legal teams and clients to support and deliver products and services," explained Jason Ford, partner and head of Connected Services. "The addition of Regulatory Consulting not only complements what we have to offer, but also bolsters the services we can provide to help clients manage risk, reputational matters, cost and resources."
Regulatory lawyers Robbie Constance and Richard Burger will provide additional expertise for the new offering.
Global firms make pledges to increase diversity
Two global law firms have made commitments that will drive diversity in their workforces.
Herbert Smith Freehills latest pledge focuses on neuro-diversity, specifically autism. It has partnered with Autism Forward to launch a programme to recruit those with autism and provide ongoing support to help them reach their full potential in the workplace.
The programme has been launched in the UK and two appointments have already been made in London.
Meanwhile, across the Atlantic, Reed Smith in the US has signed the Hispanic Promise pledge to hire, promote, retain, and celebrate Hispanics in the workplace.
Is the US Supreme Court too political?
A division between the rule of law and political leanings is vital for the US Supreme Court but it may have some work to do in that regard.
A survey of more than 1,000 Americans has discovered that 68% trust the court to operate in the interests of the people and 70% say it has about the right amount of power; but 57% believe it gets too mixed up in politics.
The Annenberg Public Policy Center of the University of Pennsylvania survey also revealed that only 49% believe court justices set aside their own personal and political views to judge cases based only on the law and the facts of the case.
"Because the well-being of our system of government depends on the integrity of an independent, impartial, fair judiciary and on the public perception that judges honor these expectations, the persistently high levels of trust in the Supreme Court that we find reflected in Annenberg surveys should be celebrated," said Kathleen Hall Jamieson, the Center's director. "But the finding that half do not believe that Supreme Court justices set aside their personal beliefs in deciding cases is worrisome."