Global law firm hit by ransomware attack… Dentons, NRF announce new Aussie partners… Google hit with largest ever EU antitrust fine…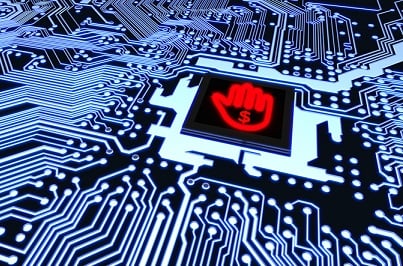 Global law firm hit by ransomware attack
DLA Piper
has confirmed that it has been hit by a ransomware attack:
"The firm, like many other reported companies, has experienced issues with some of its systems due to suspected malware. We are taking steps to remedy the issue as quickly as possible," a statement issued by the firm said.
The global law firm is reported to have been a victim of the Petrwrap/Petya attack which has hit several firms and organisations worldwide.
Spanish news outlet El Confidencial suggests it entered the firm's network through its Madrid office, with staff there ordered to shut down computers and cease all emails or phone calls. DLA Piper has not confirmed this.
Dentons, NRF announce new Aussie partners
Dentons and Norton Rose Fulbright have both announced new appointments to their partnerships in Australia.
At Dentons, Mandi Jacobson joins the dispute resolution team from Baker McKenzie in Sydney where she was a senior associate; and Sally Weatherstone is promoted to partner in the corporate team after 10 years with Dentons.
The appointments bring the total number of partners at the firm to 45. There are also 4 new directors and 7 senior associates with those promotions taking effect from 1st July 2017.
Meanwhile, at Norton Rose Fulbright there are also two new partners, both in the corporate team.
Returning to the firm's Perth office in September is Adam Edelman who previously reached senior associate after 7 years in the office before moving to Norton Rose (as it was then) in Hong Kong in 2010 and then to the in-house team at HSBC.
In NRF's Sydney office, Raymond Lou is promoted to the partnership effective 1st July 2017.
Google hit with largest ever EU antitrust fine
Google has been fined 2.42 billion euros (AU$3.6 billion) in the largest ever antitrust fine in the European Union.
The penalty follows the first of three investigations into the internet firm's dominance of the search and smartphone market in the EU. It breaks the previous record in the region which was a 1.02 billion euro fine imposed on Intel in 2009.
Reuters reports that the European Commission has given Google's parent Alphabet 90 days to end the dominance of its own online shopping service in search results or there could be an additional penalty of 5% of its average global daily turnover.
The ruling also says that the firm unfairly dominates the smartphone market through its Android operating system.
"We respectfully disagree with the conclusions announced today. We will review the Commission's decision in detail as we consider an appeal, and we look forward to continuing to make our case," Kent Walker, Google's general counsel, told Reuters in a statement.