HSF hires Hogan Lovell's global employment head… Emoji are part of modern life but the courts aren't keeping up…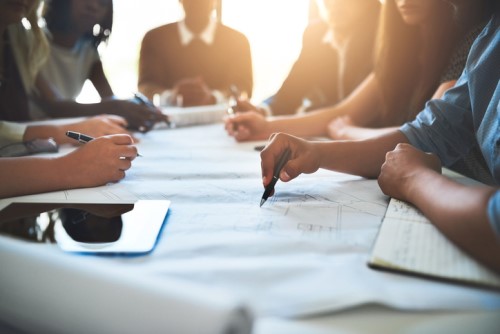 Another global firm has announced a renewed focus on innovation.
Eversheds Sutherland has launched a dedicated global innovation team which will work with clients to address their most pressing priorities through creative and innovative solutions.
The team will be led by the firm's global co-heads of innovation, UK-based Andrew McManus and Anusia E. Gillespie in the US.
The news follows that of Herbert Smith Freehills which is allowing its staff up to 10 days a year to work on innovation projects.
Eversheds Sutherland co-CEO Lee Ranson says innovation is a key focus for the firm.
"Developing an innovation team was a natural next step to further our innovation goals. Andrew and Anusia are ideally placed to support our existing innovation projects. They will also propel the pace of our development more quickly into new areas that are ripe for change," he said.
HSF hires Hogan Lovell's global employment head
Barbara Roth has joined Herbert Smith Freehills as a partner in its New York practice.
She was a partner and global head of the employment practice at Hogan Lovells for the past 8 years and has decades of experience working with multinational companies, advising on every aspect of the employment relationship.
Herbert Smith Freehills' Global Head of Practice for Employment, Pensions and Incentives, Alison Brown, welcomes Ms. Roth's employment litigation focus and versatility across all areas of employment law.
"Many of our clients operate in regulated sectors and face complex, cross-border investigations, compliance and transactional issues in employment. Barbara's focus in this area is perfectly in line with the growing development of the global employment practice," she said.
Emoji are part of modern life but the courts aren't keeping up
The exponential growth in the use of emojis online has caused some confusion in the law courts.
According to a blog from Eric Goldman, Professor of Law and Director of the High Tech Law Institute at Santa Clara University School of Law, the use of emoji and emoticon since 2004 has been rising fast but growth of emoji spiked in 2018.
Professor Goldman's analysis of every court opinion in Westlaw and Lexis that mentions emoji or emoticon reveals that 30% of all-time references were in 2018, having jumped from 33 in 2017 to 53 in 2018. In 2004.
Courts do not necessarily recognize the value of the symbols though with many judges choosing to omit them from court opinions.
However, Professor Goldman points out that with their use online so prolific, their use – and the court interpretation - may become important in many lawsuits.
Professor Goldman's blog is at ericgoldman.org.