New chair for Hogan Lovells… Litigation funder triples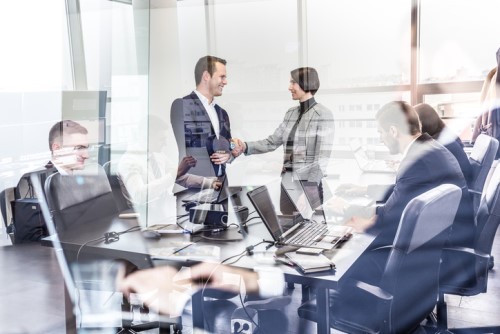 Global firm hires team as rival exits market
Bird & Bird has expanded its capabilities in Hungary by hiring a team of two partners, three senior counsel and 15 lawyers from Weil, Gotshal and Manges.
Weil's Budapest office will close on 1st February 2018 but the firm will have an ongoing cooperation with the new Bird & Bird team.
Bird & Bird opened its Hungarian office 10 years ago and has a strong focus on Intellectual Property, Tech & Comms, Dispute Resolution and Data Protection; while the Weil team will add experience of Corporate, Commercial, Dispute Resolution, Regulatory and Finance work.
New chair for Hogan Lovells
Hogan Lovells has appointed Leopold von Gerlach as the chair of its board from 1st May 2018.
The Hamburg-based partner takes over from London's Nicholas Cheffings who will have completed two terms in the role. The firm's board oversees its ethos and standards and comprises 12 members. The chair can serve up to two three-year terms.
Von Gerlach is an IP infringement specialist whose clients include some of the world's most famous names such as The LEGO Group, Citi, eBay, PayPal, Estee Lauder and Gibson Brands.
Litigation funder triples its new investment commitments
Growing litigation financer Burford Capital has announced that it more than tripled its new investment commitments in 2017 from the previous year.
The firm, which operates in multiple markets and has recently made a significant push into the Asia Pacific market, made $1.3 billion in new commitments in 2017.
"We are delighted with the growth of the business in 2017. The new commitments made during the year have the potential to generate significant future income in the years to come and reflect a robust legal finance market that Burford continues to lead," said Christopher Bogart, Burford's Chief Executive Officer.
The firm's Asia Pacific chief Quentin Pak recently gave Australasian Lawyer
his insights
into the arbitration funding market.