Orrick hires Denton's Beijing managing partner... Trump lawyers seek to block sexual conduct evidence...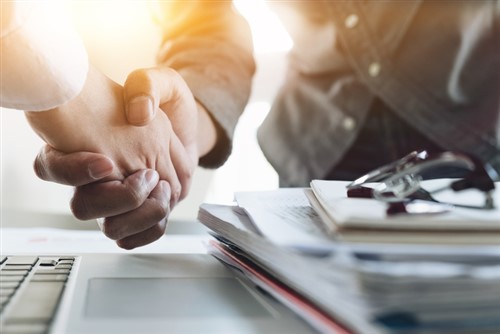 A 2 trillion yen leveraged buyout deal has become the largest of its kind in Asia ever; and the largest Japanese inbound deal ever.
Bain Capital's US$18 billion acquisition of Toshiba Memory included a consortium including Apple Inc., Seagate, Kingston, Hoya, Dell Technologies Inc. and SK hynix.
Global law firm Linklaters acted as lead counsel to Sumitomo Mitsui Banking Corporation, MUFG Bank, Ltd. and Mizuho Bank, Ltd. as Mandated Lead Arrangers on the 600 billion yen senior facilities.
The cross-jurisdictional and multi-practice team was led by Zenya Onishi, Banking Counsel of Linklaters Tokyo and Davide Mencacci, Banking Partner of Linklaters Hong Kong. The team was supported by banking associates and members of the firm's Litigation, Competition and Corporate teams.
Orrick hires Denton's Beijing managing partner
Global law firm Orrick has expanded its M&A and private equity team with a senior hire from Dentons.
Sarah Zeng has joined Orrick's Beijing team from its rival where she was office managing partner. She becomes the 4th new partner to join the M&A and PE team in China in the past year.
Her experience includes corporate tenures at Hong Kong-listed Weichai Power, China's largest engine manufacturer, where she was general counsel prior to joining Dentons.
"Orrick has a tremendous platform for Chinese energy, infrastructure and manufacturing companies with global ambitions looking to diversify and expand overseas with M&A and energy lawyers based in more than 25
markets worldwide," she said. "I am particularly excited to work with the firm's market leading M&A team to support Chinese companies investing in developed markets and other emerging markets."
Trump lawyers seek to block sexual conduct evidence
Lawyers representing President Trump have argued that information relating to the president's discussions about women should not be allowed as evidence in a defamation case.
Summer Zervos, a former contestant on Trump's TV show The Apprentice, is suing the president for defamation after he dismissed her sexual misconduct claims as lies.
Kasowitz Benson Torres partner and co-founder Marc Kasowitz, told supreme court justice Jennifer Schecter at a hearing that claims made by women who are not part of the case are "irrelevant" and should not be allowed.
However, The Guardian reports that Mariann Wang of boutique firm Cuti Hecker Wang, countered that: "It's a defamation case, so we are required to prove the falsity of the statements, and his statements include statements about other women."
The president's lawyers have argued that a sitting president cannot be sued in a state court.