Your clients want you to be more like business partners… DLA Piper hires HK employment head from rival…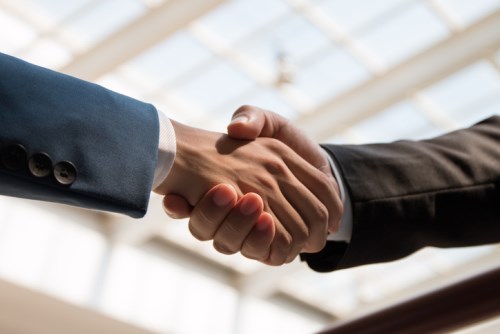 Global firm adds senior lawyers to Australian energy team
The energy and resources team at Norton Rose Fulbright in Asia Pacific has been given a significant boost with three senior lawyer appointments.
Natalie Lonergan joins the Sydney office this week as oil & gas and M&A partner. She has been at
Herbert Smith Freehills
for the past 5 years and has more than 20 years' experience advising Australian and international oil and gas industry firms.
Two senior consultants also join the Sydney office, in the banking & finance practice.
Karel Potgieter joins from Baker McKenzie and will focus on financing for renewable energy projects in Australia. He also starts this week.
Lisa Koch will join Potgieter in the team in the new year. She is currently with the firm's London office.
"Our upcoming combination with leading Australian law firm Henry Davis York is providing a once-in-a-generation opportunity to create the sort of diverse and talented partnership we want for the future. We are well on track to achieve that goal and will be announcing more appointments in coming weeks," commented Wayne Spanner, NRF managing partner in Australia.
Your clients want you to be more like business partners
Clients want their relationships with law firms to be less transactional and more like business partners.
Greater collaboration, transparency and control among the elements of a more positive relationship according to respondents to the Law Firm Leaders Survey from BDO Australia.
The global poll of 50 law firm leaders drawn from the top 200 UK and top 100 global law firms found that managing partners agree that change is inevitable.
"[Clients] expect to find that lawyers and other experts within the firm will provide more advice and support to their clients outside specific matters and often outside technical legal issues," said BDO professional service partner, Tony Young.
"For example, a growing trend is for in-house legal departments to turn to law firms for advice on management and operational issues, such as new technology investments," he added.
The collaborative environment sought by clients necessitates the use of shared technology and tools; with law firms bringing new ideas and creative solutions to the table.
The law leaders expect greater connectivity and integration to be the largest change to how their firms work with clients in the next 5 years. Increased collaboration with third parties including outsourced legal services and tech firms is also more likely.
Fees and fee arrangements are also expected to see a large shift in the coming years with greater value, more transparency, and more control over legal spend the three most important elements of this changing trend.
The full survey is available from BDO Australia.
DLA Piper hires HK employment head from rival
Helen Colquhoun has joined DLA Piper as partner and head of the employment team in Hong Kong.
She joins from Withers where she led the employment team as special counsel. She is qualified in Hong Kong as well as London and New York and has more than 10 years' experience.
Colquhoun says she was attracted to DLA Piper by its global platform and talented lawyers.