The tribute is for services to the nation and the relationship between NZ and Germany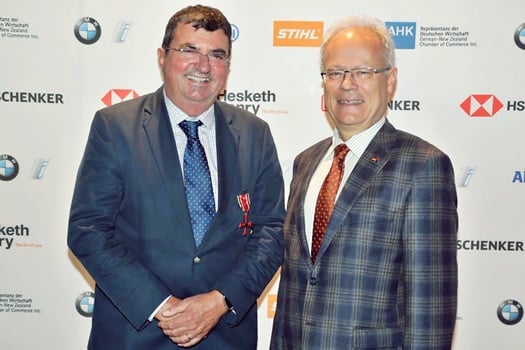 Germany has recognised the managing partner of an Auckland-based firm for his services to the European country and to its bilateral trading relationship with New Zealand.
Erich Bachmann, Hesketh Henry managing partner, was awarded the Verdienstkreuz am Bande (Order of Merit) of the Federal Republic of Germany. Awarded by the president of the republic to German nationals and foreigners as a high tribute, the Order of Merit is the only federal decoration of Germany.
Bachman has been the honorary consul for Germany in Auckland for 11 years. For more than 15 years, he was the president of the German New Zealand Chamber of Commerce, of which he currently is a board member.
Last year, Hesketh Henry hosted Frank-Walter Steinmeier, the president of Germany, as he took part in a business roundtable lunch held by the chamber of commerce at the firm's boardroom in Auckland. The president visited New Zealand at the invitation of Governor-General Dame Patsy Reddy.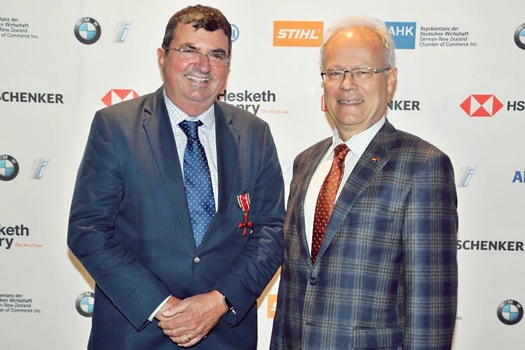 Erich Bachmann with German Ambassador Gerhard Thiedemann (Photo courtesy of the German New Zealand Chamber of Commerce)
Related stories