"We need to amplify the voices that are representative of the entire legal landscape in Aotearoa"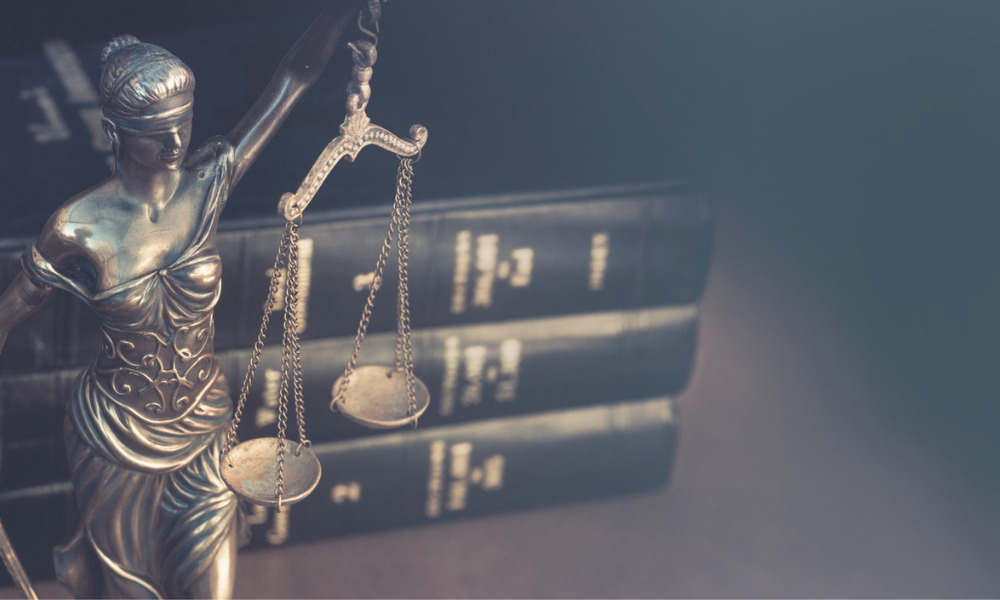 This article was produced in partnership with LexisNexis NZ
Sophie Marsh is the Head of Customer Insights and Analytics at LexisNexis Pacific and is also the Pacific Diversity and Inclusion Lead for LexisNexis. Coming from a legal background, Marsh first joined LexisNexis in the London office in 2010, and has been based from the Wellington office since 2013. Marsh's work focuses on the importance of empathy-led thinking for effective work, innovation design, and business success.
For innovation to thrive in the legal industry, it needs creative ideas and voices – but not just those of the 'majority.' It needs a diverse range of thought that represents every demographic, and that's exactly what LexisNexis is trying to achieve with its Innovation Panel.
At its core, the Innovation Panel is looking to address the challenges and pain points of today's legal professionals. It allows members to discuss their day to day routine, bring up areas that present challenges, and talk through potential solutions that would make their jobs easier.
Facilitated by Head of Customer Insights and Analytics Sophie Marsh, the Panel's insights allow LexisNexis to shape its products and content, and to target these in a way that best relieve issues or challenges faced by customers. Marsh is also the diversity and inclusion lead for LexisNexis Pacific, and she says that while her two roles may appear to have separate agendas, they are actually very closely linked.
"I find that inclusion and diversity is an integral part of my day job, and it's very key to ensuring that we're an organisation for human-centred innovation," Marsh says.
"It's important to recognise that diversity is not just a set of buzzwords. It's a crucial part of innovation in every industry, whether that's a technology company or a law firm. Diversity of thought is incredibly important in driving creativity, particularly when you're identifying a problem and designing, testing, creating and distributing a solution."
The Innovation Panel runs events frequently, and anyone in the legal industry can sign up to receive information and participate in research. This may involve one-on-one interviews, group workshops, surveys or panel discussions, and Marsh says that ensuring a diverse and inclusive group is a "key aspect" of the process.
"Diversity and inclusion feeds into every level of our work. We're very conscious to ensure a high ethical standard in our machine learning and artificial intelligence work, for example, and part of that is guarding against data bias," she explains.
"We have committed to ensuring that our data sets are inclusive and diverse, across all of our content, including case law and authored commentary. The teams that create content are conscious of ensuring that our authorship represents all of the voices in the legal profession."
In New Zealand, this has involved the inclusion of te reo Māori and tikanga content, particularly as tikanga becomes more established in mainstream law. Marsh notes that LexisNexis also incorporates many aspects of Te Ao Māori into its work, including focusing on interconnectedness and the importance of people.
The Innovation Panel is open to individual sign-up, and currently includes government officials, lawyers from both large and boutique law firms, librarians, academics, and others. There is no obligation to attend every event, but members are kept informed on upcoming research and invited to be involved.
"As a distributor of legal information, we recognise our responsibility to go beyond publishing information that's solely by and for the majority," Marsh says.
"We need to amplify the voices that are representative of the entire legal landscape in Aotearoa and Australia. It's an ongoing journey that we want to undertake with authenticity and openness."
"We're always interested in growing the panel and adding as many voices as we can," she concludes.
"It's a chance to be part of a group that is interested in innovation, and to contribute your voice to conversations about the future of law."
To find out more and join the Innovation Panel, click here.