Yuge Bromley was busy launching her career as a criminal defense and commercial litigation lawyer when an unexpected event led her to drop everything and start up a fashion label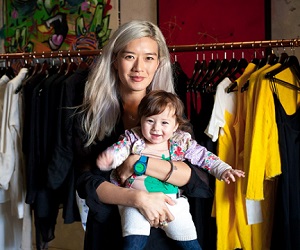 New Zealand-trained lawyer Yuge Bromley was busy launching her career in Melbourne when an unexpected event forced her to reconsider everything she'd been working towards.
Bromley attended Victoria University, completing a Bachelor of Laws and Bachelor of Commerce before going on to complete her professional legal studies. She was admitted to the bar at 21, while simultaneously studying towards a Masters in Law, which she completed six months later.
In 2008, Bromley moved to Melbourne and started practicing at a boutique firm in both criminal defence and commercial litigation.
"I practiced for over three years at that firm and developed a deep desire to progress and grow my career in the law," she says. "I was on the verge of joining the bar to practice as a barrister, but experienced a terrible home burglary that affected my core mantra to what it is I was doing."
The accused turned out to be a "friend" of Bromley and her husband, David.
"The process, dealing with the police, the accused and a system where I could see myself defending him made me truly re-evaluate what it is I had been doing on a day to day basis," she says. "Whilst my desire to continue practicing was still very strong, at the time, I experienced a shift towards exploring a more creative side to myself."
Bromley, who had been making her own clothes as a hobby for years, quit law and launched her fashion label, Yuge, in the following months.
"I think previously I had defined myself so much as being 'a lawyer' and never dared think that what had always been a hobby in designing and making clothes could translate to a new career path," says Bromley.
She admits that dealing with production managers and sales agents were some of the hardest parts of getting the brand off the ground and that there were "many nights in tears" when she considered going back to law.
"However, I'm now at a stage where I feel so much more at ease with strong systems in place and great working relationships with my suppliers and stockists. It has though taken the past two years to build these foundations," she says.
When asked to describe the Yuge aesthetic, Bromley defines it as "feminine, multidimensional and extremely tactile".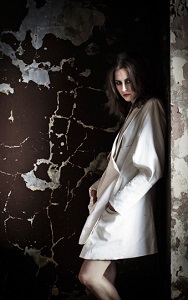 "I love using beautiful silks, cottons and linens in creating my pieces, the use of natural fabrics I find not only feels good but wears well over time…I draw inspiration from my vibrant and always changing surroundings as well from my interests in art and architecture," she explains.
"More recently, I have been designing pieces that use fabrics printed with my husband's artwork, which I think are turning out great," she says.
Bromley says her client base is hugely varied, from university students and young professional women to "grandmothers in their 80's".
However, despite her success, she's never ruled out one day returning to the law.
"I still check recent High Court judgements and am a bit of a freak when it comes to researching backgrounds on potential business collaborators," she says.
"At the moment though, I am more than content handling day to day legal matters for my husband and our businesses, plus writing letters for the occasional dispute a friend may find themselves in. If the day did come where I find myself with the overwhelming urge to return to law, I think I would join the bar and practise as a barrister. I love appearing in Court and the associated research and application of the law."
Bromley's designs are stocked throughout Melbourne, Sydney and Brisbane, as well as on her website yugeyu.com.